Forbes has announced its inaugural CEO Next list — which spotlights 50 business leaders and executives who are "using innovation, technology, creativity and culture to reimagine and reinvent their roles" at their respective companies.
Among the honorees are 11 Black business executives who are getting their fair shine as innovators of the business world revolutionizing the structure of the industry and on the course of making history.
Check out this year's notable leaders to learn more about their companies and achievements.
Bozoma Saint John
Position: CMO
Company: Netflix
Over the last two decades, Bozoma Saint John has proven herself to be a marketing powerhouse for some of the most popular consumer brands today — including Uber, Apple Music, PepsiCo, Endeavor and now Netflix. As chief marketing officer (CMO), she helps the company stand out from competition like Disney and Amazon to name a few, while driving engagement to bring great stories to people around the world.
Craig Williams
Position: President, The Jordan Brand
Company: Nike
Former Coca-Cola turned Jordan Brand President Craig Williams joined the brand back in 2018 as a seasoned marketing executive who had the pleasure of managing major brands at Kraft and leading the McDonald's Division Worldwide. He's been a part of the Jordan Brand's success through its flying sales following Michael Jordan's "The Last Dance" documentary and popular sneaker drops. He also sits on the board for Capital One.
Kareem Daniel
Position: Chairman, Disney Media & Entertainment Distribution
Company: Disney
Kareem Daniel has a one-of-a-kind success story at Disney that helped him go from intern to boss man of the Media & Entertainment Division, where he helps drive the commercialization and distribution efforts for film, TV and DTC for the company's content empire. Moreover, he's also responsible for managing content investment and distribution for Disney's streaming services — which include Disney+, Hulu and ESPN+. During just the first quarter of the year, Forbes reports that his teams were able to deliver revenue numbers above $12.5 billion.
Chris Young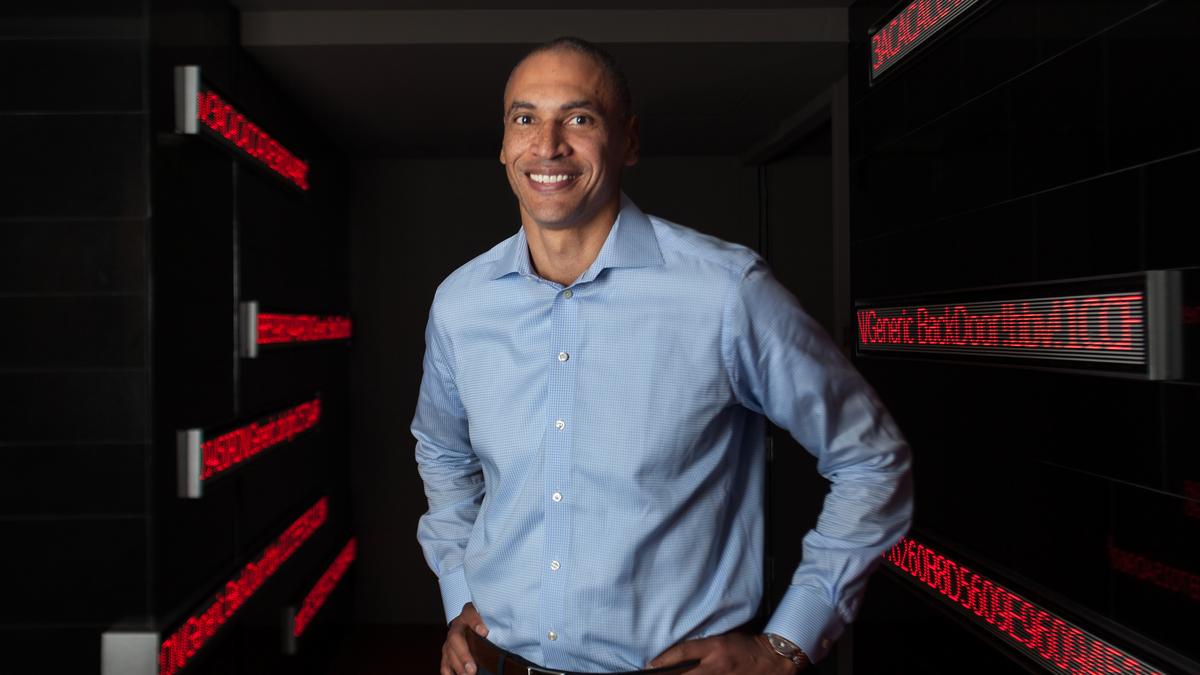 Position: EVP, Business Development, Strategy & Ventures
Company: Microsoft
Business maven Chris Young is considered Microsoft's growth guru who leads business development and strategy for the tech giant. In his role, he also looks out for rocket ship investments as head of Microsoft's corporate venture division. Prior to joining the global tech company, Young served as CEO of security software firm McAfee and also ran cybersecurity teams at AOL, Cisco and RSA. Young is a current board member at American Express.
Steven Williams     
Position: CEO, PepsiCo Foods North America
Company: PepsiCo
PepsiCo CEO Steven Williams is the man in charge of managing the company's $18 billion revenue food business — which includes major brands such as Lays, Doritos, Tostitos, Rold Gold and Rice-A-Roni. Before taking his role as PepsiCo's CEO, the 20-year business vet served as chief commercial officer (CCO) of Frito-Lay and also helped manage PepsiCo's relationship with Walmart and Sam's Club.
Ann-Marie Campbell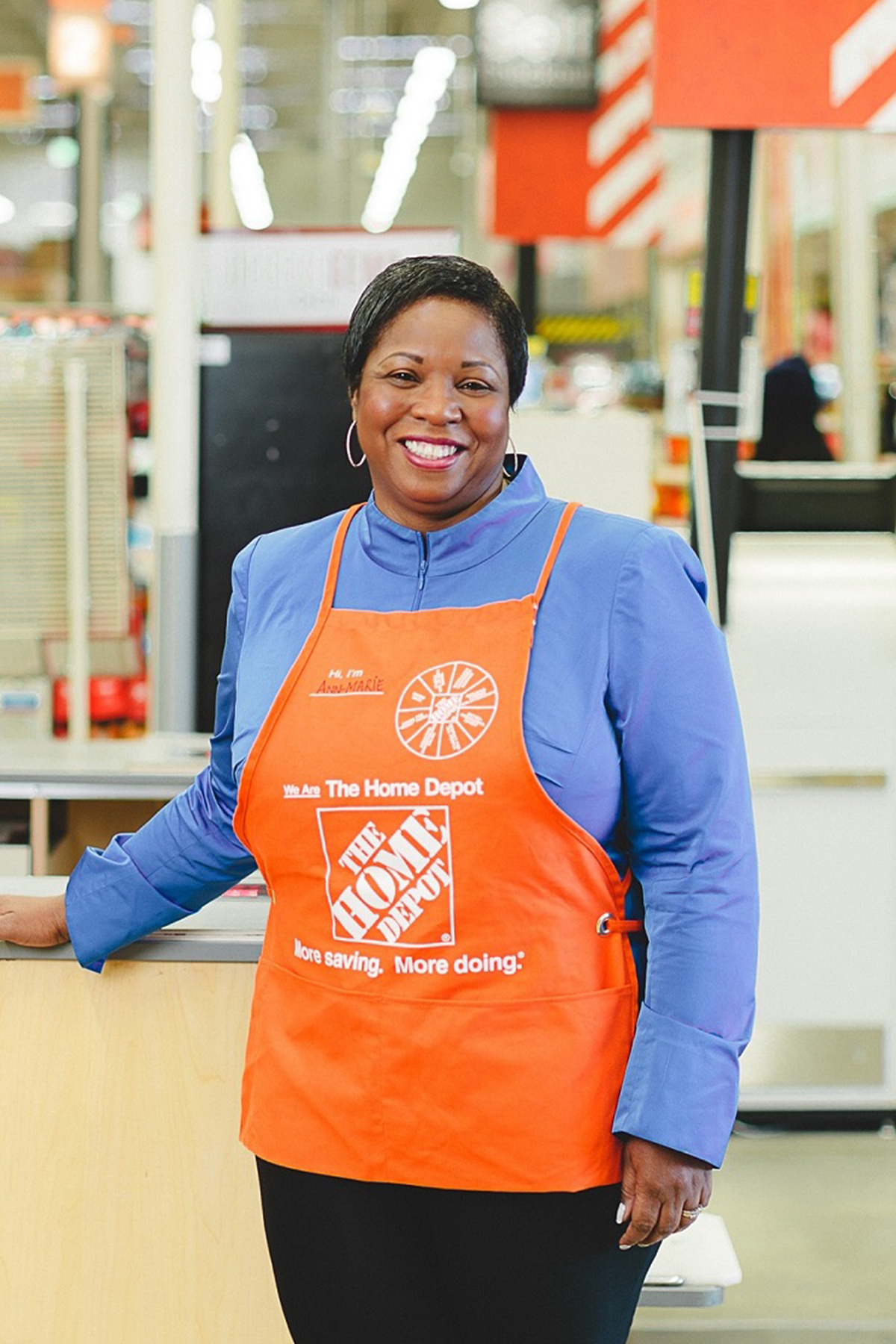 Position: Executive Vice President, U.S. Stores & International Operations
Company: The Home Depot
Ann-Marie Campbell's long career with Home Depot began with her working as a cashier back in 1985. Over the years she was able to work her way up the ladder, and now she serves as the Executive Vice President of U.S. Stores & International Operations managing nearly 2,200 stores and 400,000-plus employees.
Russell Stokes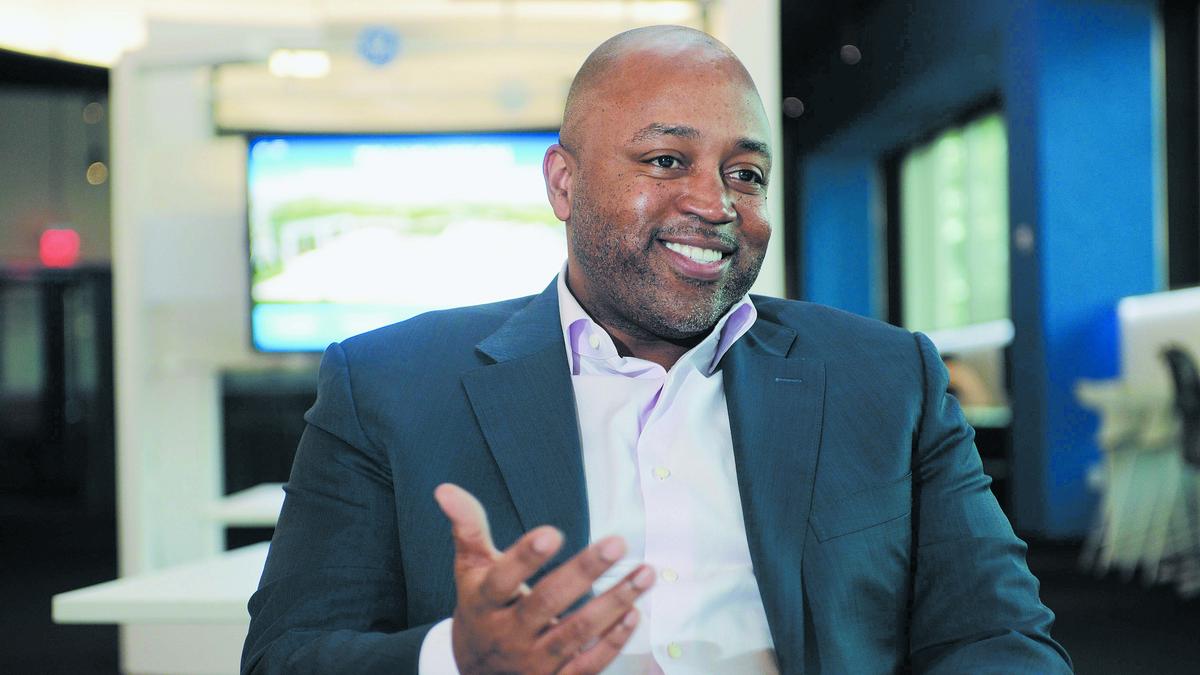 Position: SVP, President and CEO, GE Aviation Services
Company: General Electric (GE)
Russell Stokes has been a GE vert for over 20 years now and today he leads as the company's head of GE Aviation Services, managing the teams responsible for building cutting-edge tech and equipment for both airlines and fighter jets. Additionally, he's also the chairman of GE's power portfolio and previously served as CEO of GE Transportation. His alma maters include Cleveland State University and Florida A&M University (FAMU), and he's a board member of the Morehouse School of Medicine.
Dara Treseder
Position: Head of Global Marketing
Company: Peloton
Want to know the secret to Peloton's success? A lot of it is thanks to Dara Treseder serving as the head of global marketing and communication, who has helped drive community and engagement for the brand since joining the company in August 2020. Since stepping into her role, Treseder has been a part of Peloton's partnership announcements with powerhouse Black women like Beyoncé and Shonda Rhimes, as well as its growth of loyal members. Prior to Peloton saddle, she worked as CMO for 3-D printer company Carbon and GE Business Innovations & GE Ventures. She now sits on the board of PG&E.
Kevin Warren
Position: CMO
Company: UPS
As CMO of UPS, seasoned business leader Kevin Warren runs the company's global marketing efforts, where he utilizes data science to digitize the shipping giant. In his role, he also manages UPS Stores, consumer communications, digital advertising and customer experience. Before UPS, he worked 30-plus years at Xerox in which his most recent role was president of its Commercial Business Group and chief commercial officer.
Anré Williams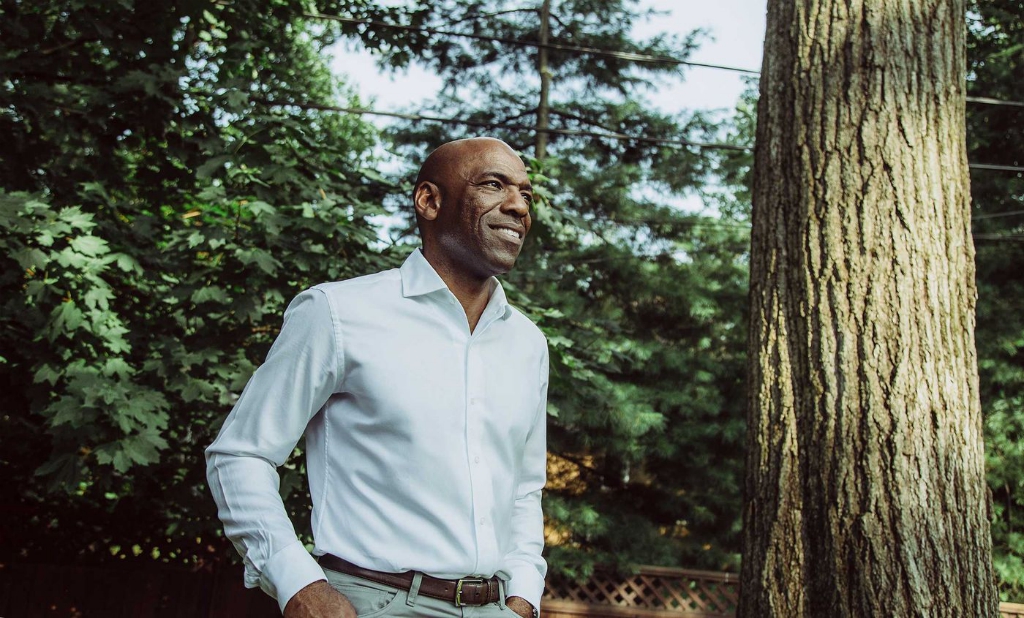 Position: CEO, American Express National Bank & Group President, Enterprise Services
Company: American Express
Anré Williams serves as CEO of enterprise services at American Express, where he oversees all areas of the company's U.S. banking operations. During his time at the company, he's helped reach milestone achievements, including leading the group that delivered roughly 60 percent of the company's $36 billion revenue last year.  He also serves as Group President of the company's Enterprise services — which includes overseeing the financial firm's technology, analytics, customer service, travel and real estate teams.
Graham Robinson
Position: President, Stanley Industrial
Company: Stanley Black & Decker
Graham Robinson is the president of Stanley Industrial, under Stanley Black & Decker, who joined the company back in April 2020. In his leadership role, the experienced business executive oversees strategic direction and is part of the company's $2.5 billion efforts in global sales. Robinson's background includes working with several companies in the tech and consumer sectors — including Honeywell, AT&T, Micron and Samsung.