Janet Jackson is a bonafide superstar.
As AfroTech previously reported, though she comes from a legendary family of entertainers — the Jacksons, which include Jermaine, Tito, and of course, Michael Jackson — she has more than made a name for herself on her own. In fact, she is actually the richest Jackson family member with a net worth of $180 million, according to Celebrity Net Worth. 
And that's just the beginning of her many successes.
With sing-along songs that have entered the pop culture zeitgeist — everything from "Rhythm Nation" to "What Have You Done For Me Lately" — and a film career that rivals some of the largest actors in Hollywood, Janet Jackson has proved she's far from a one-trick pony. Her most recent self-titled documentary has received millions of views to date, and she continues to make headlines for every move she makes, from the birth of her child to her latest fashions. She was #BlackGirlMagic before it was a hashtag, and she continues to be an inspiration for pop stars today.
If nothing else, this is proof positive that Janet Jackson is a living legend who deserves her flowers while she's still alive. Let's take a look at the myriad of ways the multi-hyphenate makes her money.
Editorial note: The net worth listed in this piece is a speculative estimate drawn from a variety of online sources. 
Entertainment Industry Career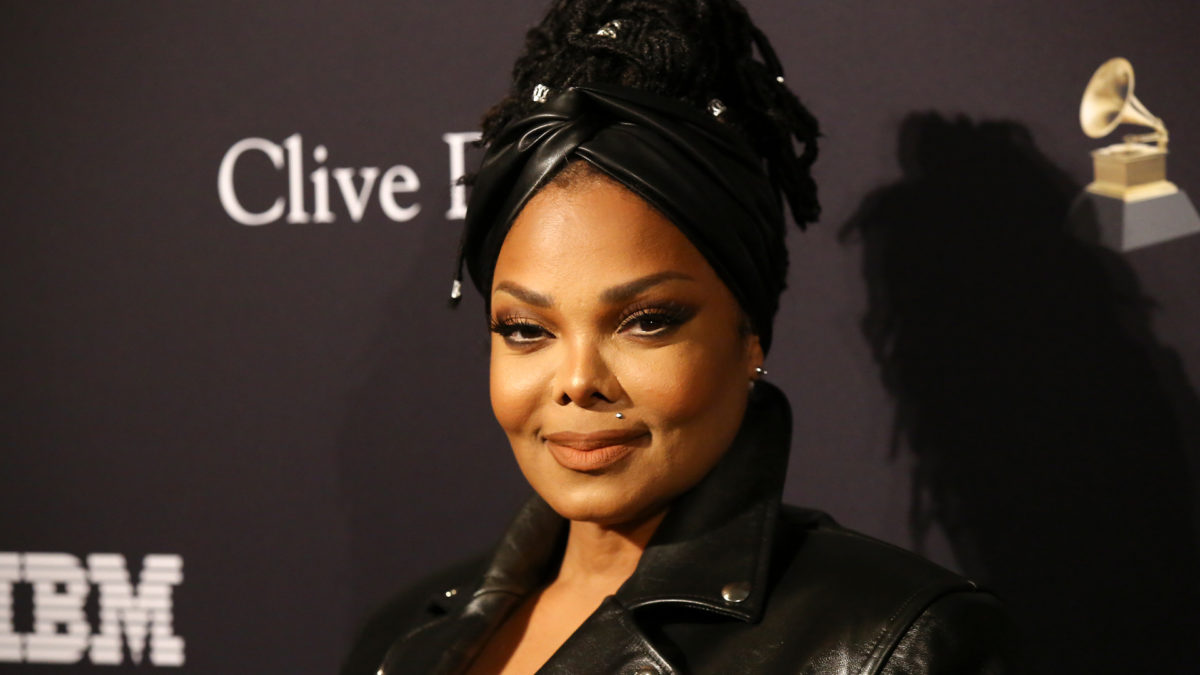 Janet Jackson is, of course, best known for her work in the entertainment industry. She started as an actress in 1977 when she got a now-legendary role on "Good Times." Subsequently, she obtained roles on such shows as "Diff'rent Strokes."
She later went on to have a wildly successful music career as a solo artist. According to the BBC, she was the highest-paid recording artist in music history in the 1990s, and she's sold no less than an estimated 100 million copies of her records.
"Having fulfilled her initial recording contract with A&M Records in 1991, she signed a multi-million dollar deal with Virgin Records, estimated to be between $32 and $50 million dollars, making her the highest paid recording artist at the time," E! News reports.
She never truly gave up her love for acting as she starred in such films as Tyler Perry's "Why Did I Get Married?" and the sequel, "Why Did I Get Married Too?" From "Poetic Justice" to "For Colored Girls," Janet Jackson has clearly stayed booked and busy — even when she doesn't have to work.
Today, according to Women's Health Magazine, she's one of the most legendary musicians of all time — and she didn't have to capitalize on her family name to get there.
Other Ventures
In May 2021, Janet Jackson partnered with an auction house to part with some of the most iconic pieces from her career. According to Parade Magazine, Jackson ultimately sold more than 13,000 lots at this auction, and a portion of the proceeds went to her favorite charity: Compassion International, which partners with churches to help children around the world.
Real Estate
In April 2022, The New York Post reported that Janet Jackson was looking to part ways with her New York City apartment. Located at what is, perhaps, one of the most prime addresses in Manhattan — Central Park West — the singer purchased the property all the way back in 1998 and paid $2.8 million. Today, however, she's looking for just a hair under $9 million for the updated property, which is just under 2,100-square-feet (palatial by NYC standards) with three bedrooms and three-and-a-half bathrooms.
https://www.youtube.com/watch?v=HvSqpMwSb3I
Prior to this, Janet Jackson sold her Malibu home in 2004 for a staggering $9 million. The property, which was sold shortly after the infamous "Super Bowl Incident," was purchased by a hotel developer and his corporate designer wife, according to SF Gate.
According to Urban Splatter, Janet Jackson also owns a house in Henderson, NV, a suburb of Las Vegas located about 15 miles outside the city proper. The five-bedroom, four-bathroom home also boasts more than 4,000-square-feet of living space, and she paid $835,000 for it!