When people think of the Jackson family, they automatically think of Janet Jackson, Jermaine Jackson, and of course, the late great Michael Jackson.
But more than just producing these pop icons, Joseph and Katherine Jackson of Gary, IN forever changed the pop culture landscape. They brought to light the predatory nature of the music industry and protected their own against all interlopers.
In so doing, the Jackson family became an unstoppable force.
Despite the problems that Michael Jackson, especially, seemed to have with his father, he eventually forgave him and proclaimed an annual "Joseph Jackson Day" at Neverland Ranch. As Michael would later explain during an emotional speech at Carnegie Hall in 2001, his father was the product of the Great Depression and the Jim Crow era of the United States. And these traits hardened him emotionally. But, despite this, he did his best to give his children the best the world had to offer and did it in the face of all the detractors who said they couldn't.
Despite Michael's popularity, the Jackson family didn't need to solely rely on the legendary King of Pop to make their own way in the world. Let's take a look at how the other members of the Jackson family made their own impact.
Editorial note: The net worths listed in this piece are speculative estimates drawn from a variety of online sources.
Janet Jackson
Net Worth: $190 Million
With a net worth (per Celebrity Net Worth) of $190 million, Janet Jackson is the richest Jackson family member. Though her total net worth is $190 million, she has generated more than $1.2 billion in movie ticket sales, albums sales, merchandise, plus more over the course of more than 20 years of work in the entertainment industry.
The Estate of Michael Jackson
Net Worth: $111 Million
As AfroTech previously reported, when Michael Jackson passed in 2009, his net worth was in question — meaning it was unknown.
According to the Associated Press, Michael Jackson's estate was worth $482 million when he passed in 2009. However, the estate hotly contested that value — mostly because of the estate bill that was prepared that was "far too high" for the heirs.
And, we can explain. Here's a brief history of Michael's estate.
Katherine Jackson
Net Worth: $100 Million
The matriarch of the Jackson family, Katherine Jackson, was the only one to receive a portion of the Michael Jackson estate when he passed away. As a result, her net worth (per Celebrity Net Worth) is $100 million. According to court documents released around the time of Michael Jackson's passing, Katherine receives a monthly stipend of $67,000. However, most of that goes to cover the bills generated by Michael Jackson's three children.
Jermaine Jackson
Net Worth: $5 Million
Jermaine Jackson is the only Jackson 5 member, outside of Michael, to have a reasonably successful solo career after the quintet disbanded. Although he never achieved the runaway success that his brother, Michael, did, he still made a nice name for himself thanks to such hit songs as "Do What You Do" and "If You Say My Eyes Are Beautiful." He also starred on a few television shows, including "The Facts of Life" and "As The World Turns." According to Celebrity Net Worth, Jermaine Jackson has a net worth of $5 million.
LaToya Jackson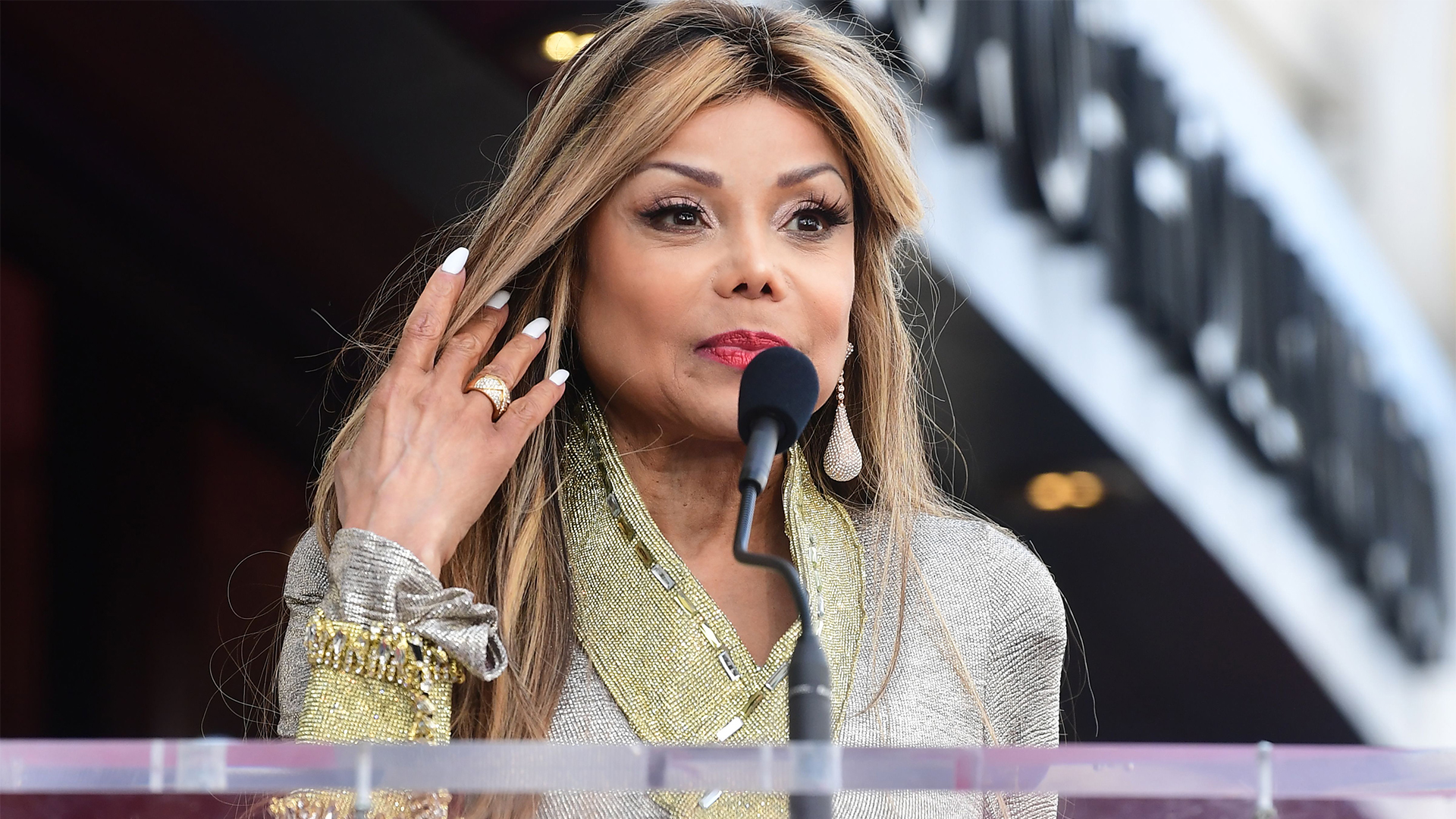 Net Worth: $4 Million
Though her career has certainly had its fair share of ups and downs, she ultimately persevered and had a reasonably successful career with modeling, acting, singing, and reality TV gold under her belt. According to Celebrity Net Worth, LaToya Jackson has a net worth of $4 million.
Rebbie Jackson
Net Worth: $2.5 Million
Rebbie Jackson is the very definition of "drinking water and minding your business." Though she released a moderately successful solo album in the early 1980s, she's kept a low profile since then. And, today, Celebrity Net Worth reports that she's worth $2.5 million.
Tito Jackson
Net Worth: $2 Million
Tito Jackson spent years alongside his brothers in the Jackson 5 and was best known for his guitar playing. However, he was never quite able to break into the mainstream, though he's made a nice piece of change as the executive producer of the miniseries "The Jacksons: A Family Dynasty." He also managed his sons' careers when they formed the 3T collective, was a guest judge on the BBC reality series "Just the Two of Us," and even released some blues albums.  Tito Jackson has a net worth of $2 million, according to Celebrity Net Worth.
Joseph Jackson
Net Worth: $500,000
Whatever else Joe Jackson did, or didn't, do right or wrong in raising his children, the fact is, he was responsible for creating the biggest pop stars in musical history. Without his guidance, there would be no Jackson 5, no Jackson family, no Michael Jackson, and no Janet Jackson. Unfortunately, due to a series of bad business investments, Joe Jackson was only worth $500,000 (according to Celebrity Net Worth) when he passed in 2018 of cancer. He also didn't receive a penny from Michael Jackson's estate.
Jackie Jackson
Net Worth: $200,000
The oldest of the Jackson brothers, Jackie Jackson has a net worth of $200,000, according to Celebrity Net Worth.
Marlon Jackson
Net Worth: $100,000
As one of the younger members of the Jackson family, Marlon Jackson joined the Jackson 5 (later renamed The Jacksons when Jermaine left the group) in 1972. He would go on to release some solo albums, including "Baby Tonight." Today, according to Celebrity Net Worth, Marlon Jackson is in the business of real estate, and he has a net worth of $100,000.
Randy Jackson
Net Worth: Unknown
Little is known about Randy Jackson's net worth.