Denzel Washington is a legend. But, of course, we all already knew that.
His hard work, and dedication to his craft, has not only led to him earning some of the entertainment industry's top awards, but has left a lasting impact on Hollywood as a whole, and amassed a legacy worth over $280 million (according to Celebrity Net Worth) for his family.
In addition to being one of the industry's most respected actors and producers, Denzel Washington — and his family — are generous with their time and money. As AfroTech previously reported, the Washington family pledged $1 million to Marshall, Texas' historically Black Wiley College. Fans of the legendary actor will remember that Wiley College's debate team was the subject of Washington's 2007 film, "The Great Debaters."
Yet, despite the fact that Denzel Washington is leaving behind a legacy that will last for generations to come, his children are not resting on his laurels. In fact, Washington's four children — all of whom are adults, and all of whom are the product of his nearly four decades-long marriage to Pauletta Washington — are holding their own, and crafting legacies in their own right in Hollywood.
Let's take a look at how Denzel Washington's children are slowly becoming Hollywood legends in their own right.
Editorial Note: Each net worth reported in this piece is a speculative estimate from an online source.
John David Washington
Estimated Net worth: $8 million
According to Celebrity Net Worth, John David Washington is worth $8 million. He's perhaps the best known out of all of Denzel Washington's children — and most people didn't even realize who his father was when he broke out into the mainstream with his role in HBO's "Ballers" (opposite Dwayne "The Rock" Johnson). But before he got an acting career that's slowly becoming on par with his legendary father's, John David Washington graduated from Morehouse College and was an NFL player.
According to Hollywood Life, "his skills led him to get signed with the St. Louis Rams as an undrafted free agent in the NFL in 2006 and was released that same year. He went on to play in NFL Europe for the Rhein Fire in 2007 and was drafted by the California Redwoods of the UFL in 2009. He played with the latter, which was renamed the Sacramento Mountain Lions until 2012."
Katia Washington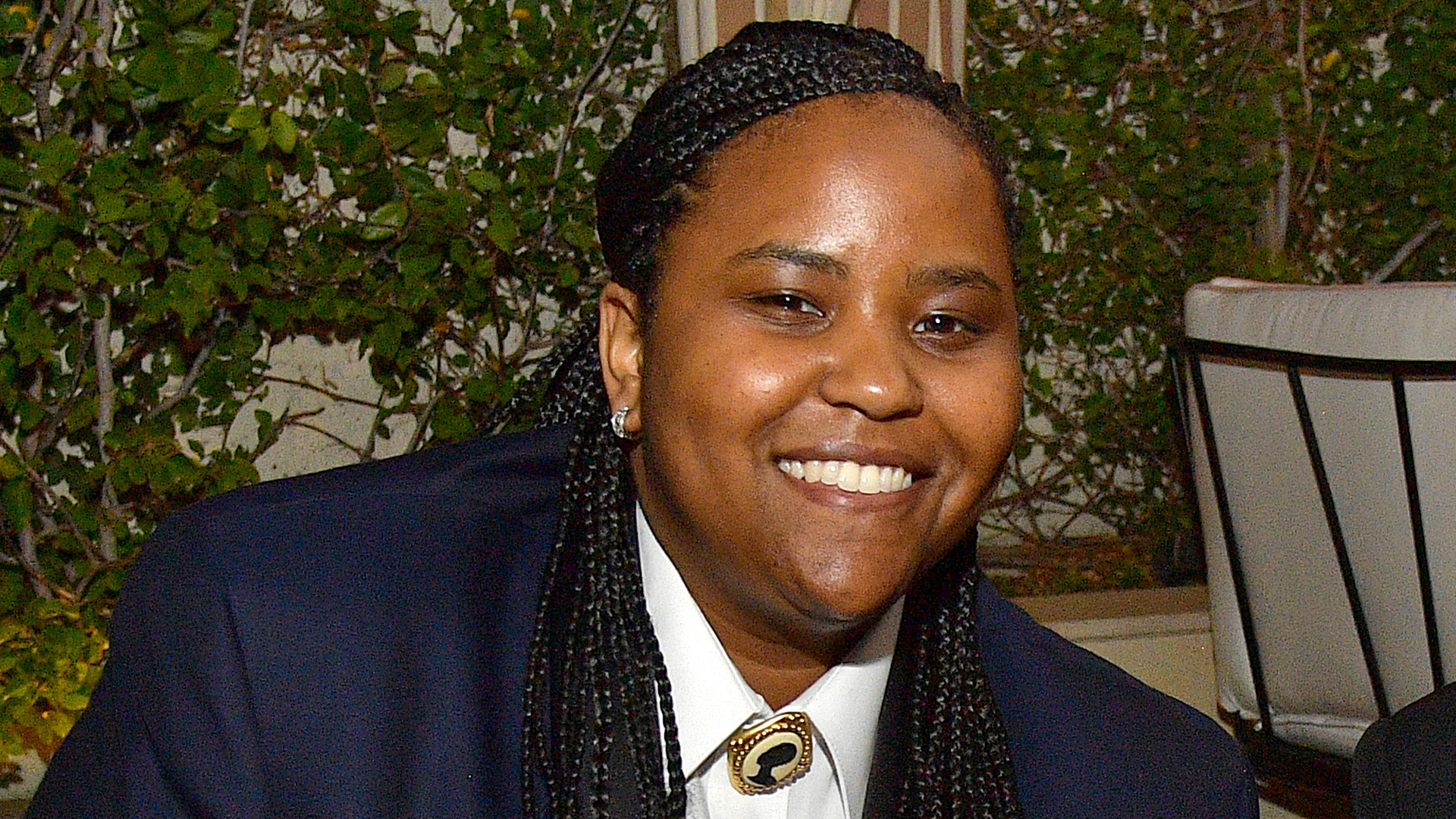 Estimated Net worth: $2 million
Katia Washington is another one of Denzel's children who is accomplished in her own right. According to IMDb, she graduated from Yale University with a law degree in 2010. Today, however, she works in Hollywood as a producer. Her credits include "Pieces of a Woman," "Assassination Nation," "Fences," and most recently, "Malcolm and Marie."
Malcolm Washington
Estimated Net worth: $2 million
The first of Denzel Washington's youngest twins, Malcolm Washington graduated from the University of Pennsylvania in 2013. He also played basketball at the school. Malcolm Washington is also in the "family business," and works as a producer in Hollywood. Currently, he's the assistant producer on the "She's Gotta Have It" TV series, according to his IMDb.
Olivia Washington
Estimated Net worth: $2-5 million
The youngest of Denzel Washington's twins, Olivia Washington is a graduate of New York University. According to Closer, she worked as a model shortly after graduating. But today, she's getting into acting more and more. Her IMDb page reveals that she starred in "The Butler," "Mr. Robot," and "Chicago P.D."