If we've learned anything about Black creatives this year, it's that they undeniably hold the strength and will persevere even in the face of adversity.
During such unprecedented times — a global health pandemic, social reckoning, and an uncertain future — Black creatives have been the backbone of inspiring joy and inspiration.
The influence of Black culture is felt everywhere on a global scale — from beauty and fashion to music and entertainment. The Black creatives who have flourished tremendously in 2020 are for sure destined for great things in the new year.
Below are just a handful of some of the budding Black creators and media moguls in the making who need to be on your radar for 2021 and beyond:
Journalist, writer, host, and digital content creator Danielle Young is a woman whose talents know no limits. When the pandemic first hit, Young did the one thing she does best — create. Her Instagram Live series, "Real Quick," where she interviews celebrities from home has become an instant hit online, attracting the likes of all-star guests such as Robert Townsend, Lynn Whitfield, Robin Thede, and many more.
View this post on Instagram
Not only did Young create her own digital series this year, she also scored two major projects that introduced her to her first writer's room and Facebook Watch variety series. Young's other journalistic work includes viral pieces from Essence, The Root, and Madamenoire.
Writer, director, producer, and former NFL player Matthew A. Cherry has managed to conquer the creative transition from sports to the entertainment world. The 40 Under 40 Fortune honoree has been recognized for his masterful skills as a creator this year, securing his first Academy Award for his short animated film, "Hair Love."
View this post on Instagram
Since then, his short film has been adapted into a series for HBO Max and a book, which was also narrated by Blue Ivy Carter. In addition to his early 2020 success, Cherry is also reportedly working on more animation projects — which may come through his new first-look deal with Warner Bros. Television.
Breakout comedian Ziwe Fumudoh had a stellar summer this year becoming the pandemic's "most provocative comedy star," according to TIME Magazine. The "Desus & Mero" writer revived her former YouTube show "Baited" with a new agenda to confront white celebrities and influencers about social justice in a series of Instagram Live videos — which quickly became popular on social media.
View this post on Instagram
As a result of her newfound popularity online, Fumudoh got the opportunity to partner with cable network Showtime to greenlight a new untitled variety series. This year, she has clearly emerged as an authoritative voice in the comedy world proving she wields the skills needed to continue shifting the culture in a more progressive direction.
Entertainment journalist, on-air talent, and podcast host Gia Peppers has had a phenomenal year even while working in quarantine. Instead of harping on what the pandemic has taken away in 2020, the Washington D.C. native decided to make a fitting pivot to share her industry gems with other media hopefuls to make the most of everyone's time indoors — but she didn't just stop there.
View this post on Instagram
Peppers also made it her mission to amplify both Black stories in media by hosting Color of Change's #TellBlackStories Instagram Live series, and the voices of other women in the industry by joining the #ShareTheMicNow campaign. To cap off her explosive year, Peppers made her first national TV debut on the third Hour of TODAY to recap the biggest entertainment moments of 2020.
View this post on Instagram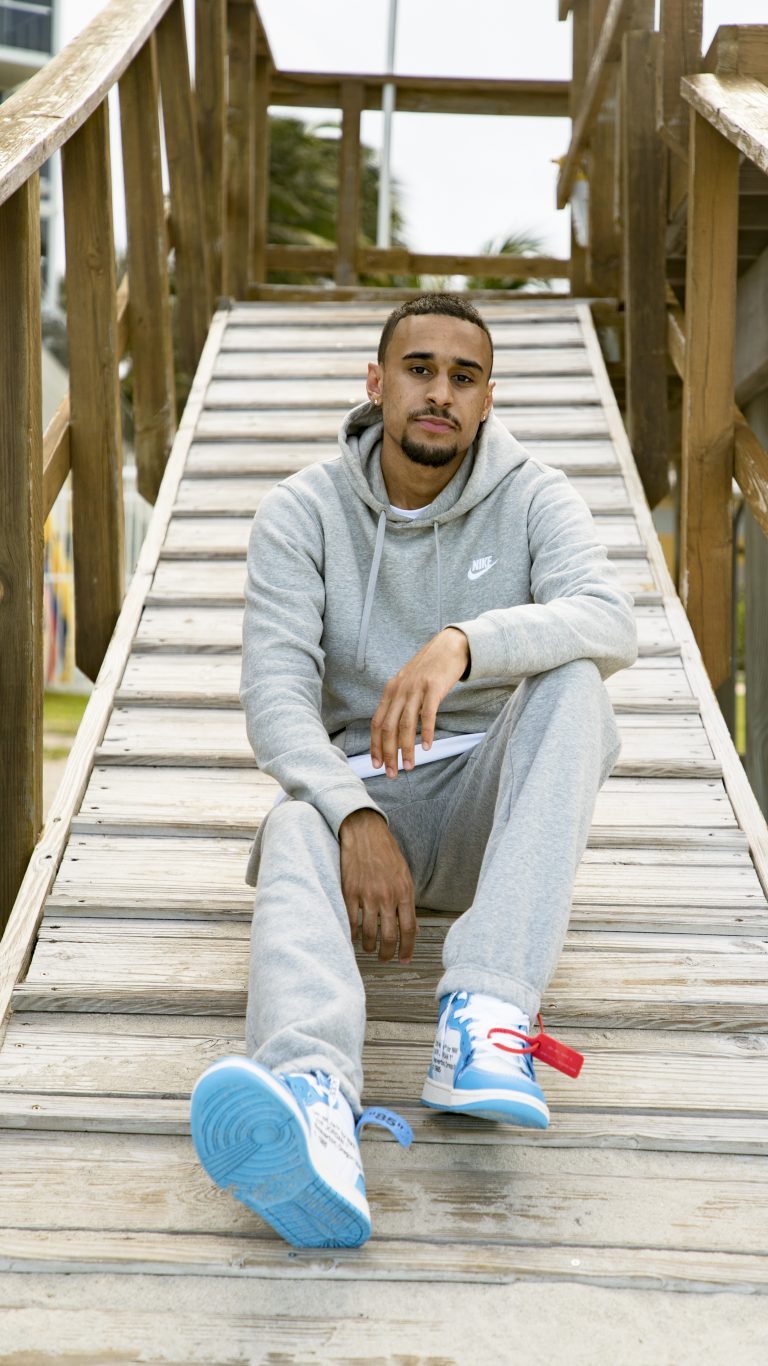 Complex host Speedy Morman has had a steady climb from an intern to well-known online media personality in the last few years. He's interviewed everyone's favorite stars in the entertainment and sport industries — including actor/musician Ray J who he shared a very viral moment with last year. However, his career reached new heights in 2020 after securing a hosting gig on Spotify's new "The Get Up" morning show.
View this post on Instagram
Morman, so far, has put his hosting and interviewing skills to the test to tap into a whole new audience with Spotify. He has plans to take his talents to a new show over on the MSG Network soon as well. Some of Morman's most notable work can be found via the "Jobs Unlisted" series as well as his celebrity and news updates on Complex's YouTube page.
Jasmyn Lawson over the last few years has become a media legend in the making and Black Twitter's "It" girl. Lawson — the Strong Black Lead Editorial Manager turned Content Executive — has truly been a playmaker in prioritizing Black storytelling in Hollywood. Her career exploded this year with one of the biggest moves we've seen in the entertainment industry on behalf of Black creators in the last decade.
SERIOUSLY THE BEST WORK OF MY LIFE!

We've been working through the logistics to bring these shows to the platform for a very long time.

And we've been working on the launch plan for months.
I can't believe the news is finally out. 🤗🤗🤗 https://t.co/wob5ky1eKK pic.twitter.com/zMMnr3yhPE

— Jasmyn (@JasmynBeKnowing) July 29, 2020
By spearheading the genius behind Strong Black Lead's largest push for Black content at once, Lawson was crowned responsible for bringing beloved TV classics like "Girlfriends," "Sister, Sister," "Moesha," and more to streaming. for her many career milestones, Lawson was recognized on this year's The Root 100 list and Forbes 30 Under 30 list.
Lissseen! Ya girl made the @ForbesUnder30 Hollywood & Entertainment List 🤧🥺🥺

Thank you to my queen and friend @quintabrunson for nominating me. From the day we met she said she was going to give me an award ❤️#ForbesUnder30 https://t.co/fFAKCIJklS pic.twitter.com/7bczbTIgEJ

— Jasmyn (@JasmynBeKnowing) December 1, 2020
Director Melina Matsoukas — most notably known for "Queen & Slim" as well as her work on Beyonce's "Formation" and HBO's "Insecure" — has been very instrumental in Black storytelling in the entertainment industry. From directing music videos and her first feature film to ad campaigns, she's been able to use her filmmaking skills as a form of activism to celebrate Black culture.
View this post on Instagram
Matsoukas recently got the opportunity to direct a powerful Beats By Dre ad featuring tennis champ, Naomi Osaka; rap star, Lil Baby; and NASCAR driver, Bubba Wallace, to showcase images of Black joy. Her storytelling skills have been helmed as revolutionary and necessary for how Black voices in society continue to evolve.
Live Nation partner and Femme It Forward CEO/president Heather Lowery has been a major playmaker in entertainment this year. From her organization's slate of female-focused content and partnerships to recruiting a team of powerhouse women in the industry, Lowery has more than done her part to pay it forward to women in media in 2020. Billboard even honored her on their 2020 list of R&B and Hip-Hop Power Players.
View this post on Instagram
Not only has Lowery helped women behind the scenes in the industry this year, but she's also helped give flowers to some of our most beloved female artists in music as well — by way of VERZUZ's platform with memorable battles such as Erykah Badu & Jill Scott, Brandy & Monica, and the soon-to-be-held Keyshia Cole & Ashanti battle.
View this post on Instagram
Teen Vogue editor-in-chief Lindsay Peoples Wagner has been at the forefront of building up inclusivity this year. As the youngest EIC of any Condé Nast magazine, Wagner has been able to shape the Teen Vogue brand to be a model example for social values, community, and beacon for the excluded.
View this post on Instagram
Outside of her editorial role in the magazine realm, Wagner also helped launch the Black In Fashion Council alongside PR maven Sandrine Charles this summer. The initiative so far has had 38 companies and counting join its mission to create leadership opportunities for Black employees at all levels. Above all, Wagner's accomplishments also landed her on the 2020 Forbes 30 Under 30 list.
Polly Irungu — a self-taught photographer and founder of Black Women Photographers — has played an integral part in uplifting Black women creatives this year though her expansive online database. Her work in the digital world has not only secured job opportunities for other Black women photographers, but landed her some amazing media spotlights for her powerful mission as well — including OkayAfrica, Nasdaq, and NPR.
Here's the other photo 🖤✨😭 https://t.co/m8TruCajfB pic.twitter.com/8HjFnqZcov

— Polly Irungu (@pollyirungu) August 21, 2020
Irungu has also had opportunities to collaborate with creative companies such as VSCO, Adobe Lightroom, PhotoShelter, and Nikon USA that speak to her innovative initiative. Through her GoFundMe relief fund, Irungu has raised over $14,700 for Black women photographers and helped 70 of them worldwide.
I kicked @BlkWomenPhoto off in June with a COVID-19 Relief Fund that raised over $14K. After launching the global database in July (on my birthday), I've just been constantly amazed by this community. https://t.co/TFmt0qVgij

— Polly Irungu (@pollyirungu) December 28, 2020
Actor, media personality, and podcast host Dustin Ross wears a plethora of hats in the media space. The working media maven is best known for co-hosting The Friend Zone podcast and being head writer for "The Read" on Fuse TV.
Adding onto his running list of roles this year, Ross also joined attorney and TV Host Eboni K. Williams on her "Holding Court" podcast to act as a cultural commentator. Each week on the show, both hosts tackle legal cases that have a stake in pop culture.
View this post on Instagram