Dennis Rodman is just one of the many celebrities who lost it all at the height of his career.
But, as AfroTech previously reported, Rodman didn't lose it all because he frittered his money away, or because he was sued into oblivion. Rather, Rodman lost it all because his business manager at the time was involved in some shady financial dealings — and those dealings ultimately landed her in prison. What's more, Rodman could only recover a mere fraction of the money he'd lost to Peggy Ann Fulford's illegal activities.
Fortunately, Rodman was able to build back better — and while he's nowhere near his peak net worth of $27 million, he still stays paid…and, inexplicably, inside a Planet Fitness.
Iconic.
Planet Fitness aside, Rodman's only the first of many celebrities who lost it all — only to build back better when the time was right. From musicians, to athletes, to actors, no one stays down forever — and these superstars are living proof that it's not how far you fall, but how you get back up when you finally have the chance to do so. If nothing else, their stories are real, inspirational, and — above all else — aspirational.
Let's take a look at the 6 celebrities who lost it all and built back even better.
T-Pain
Though he's known, today, for his wise financial investments in the tech sector, T-Pain wasn't always so good with his money. At the height of his career, TooFab reports that he had a net worth of $40 million. But thanks to bad financial decisions, the rapper was reduced to borrowing money to buy food for his children.
"Now I know what the high end is and what the low end is. I've been mega-rich, I've been super broke, right in the middle of thinking I was mega-rich, and then got rich again, and you know learned how to really give a s— about money," he said. "Once you give a s– about the money you're making, then you feel much better about your accomplishments, you feel much better about what you're doing, you start paying attention to your work that makes you money."
MC Hammer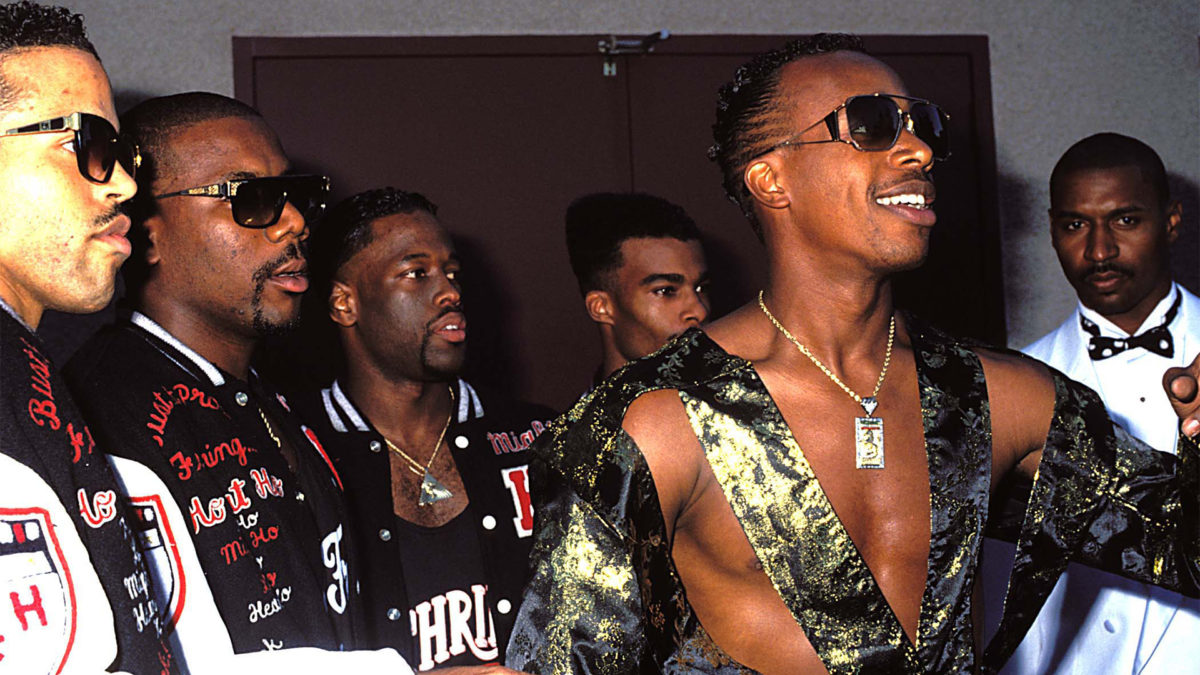 As AfroTech previously reported, MC Hammer spent more than $70 million at the height of his career — and had such a large overhead that he was forced to file bankruptcy. These days, though, the rapper-turned-preacher has become a tech mogul, and it was recently revealed that he even "owns a piece of Twitter."
Mike Tyson
Today, "Iron Mike" doesn't step into the boxing ring as much as makes wise business investments. His recent "ear candies" have gone viral in their popularity, and he's even invested in the cannabis industry. But before all that, he underwent a lot of financial hardship — to the point that, according to the New York Times, he was $23 million in debt and had to file for bankruptcy for a bit of a reprieve.
Michael Jackson
When he died in 2009, the legendary Michael Jackson left his kids a $100 million fortune. But before he created generational wealth, the Jackson 5 breakout star was in serious debt. According to Billboard, this debt came despite selling more than 60 million records throughout the course of his career, mostly because the later part of his career was awash in lawsuits and scandals.
Isaac Hayes
When he died in 2008, Isaac Hayes had a net worth of $12 million, per Celebrity Net Worth. The legendary musician had done everything from record the theme song for "Shaft" to voicing Chef in "South Park." But in the 1970s, he told EBONY that he had to file for bankruptcy for a variety of reasons. Mismanagement of funds, "putting trust in the wrong people," and record label shenanigans put him in dire financial straits.
Wesley Snipes
According to Celebrity Net Worth, Wesley Snipes has a net worth of $10 million today, and he's also enjoying a bit of a comeback thanks to roles in films like "Coming 2 America." But before all this, Snipes was involved in one of the most high-profile tax evasion cases of the 20th century. According to People, he went to prison for 3 years and had to pay $5 million in fines for willfully avoiding paying his tax debt to the IRS.