The mass call to support Black-owned businesses has seen a tremendous response from the public over the last year. This large spotlight has both attempted to boost American consumers' morale and recognize how important Black entrepreneurs are to the economy.
Above all, it's not just important that we show our support to these businesses through the power of the internet, it's also crucial that we amplify the Black founders — especially the Black women — behind these brands.
According to the 2019 State Of Women Owned Businesses Report, it found that Black women-owned businesses earned an average revenue of $24,000 per firm vs. women-owned businesses overall that pulled in $142,900 — pointing out that the disparity gap between Black women-owned businesses and all women-owned businesses' average revenue is the largest out of any minority.
Many Black women founders have established successful brands because of their moving origin stories and impactful brand missions. It is now our job as consumers to utilize our spending power and shift it so that these dedicated founders and inspiring companies can also feel supported.
Check out these seven Black women founders who are behind some of the most moving brands today:
Honey Pot Founder Beatrice Dixon started the world's first plant-based feminine care line with the help of a $21,000 loan, according to CNN. Today her products are being sold nationwide in over 1,100 Target stores as well as Walmart, Walgreens and CVS. The brand was inspired by Dixon's desire to create more vaginal health options on the market that actually work for women and in turn she developed a line of trusted products women swear by today.
Though the road to success wasn't smooth, Dixon made the most of it. What she hoped would be a viral Target ad highlighting her entrepreneurial journey as a Black woman turned into a media nightmare, but Dixon seemed to be ahead of the curve as this occurred right before the summer's nationwide protests and calls to support Black-owned businesses.
Just as she shared in her Target ad, "The reason why it's so important for Honey Pot to do well is so the next Black girl that comes up with a great idea — she can have a better opportunity."
Golde founder Trinity Mouzon Wofford started her wellness brand alongside her fiancé, Issey Kobori, when she was 23-years-old. According to The Cut, Mouzon's brand was inspired by her mom, who suffered from an autoimmune disease and found relief after switching to holistic medicine. Frustrated with the lack of accessible holistic care, Mouzon launched a brand that would fill the void in the wellness market and her determination paid off.
Her business goal was to "make the buzzy world of wellness more accessible and fun for the next generation of consumers," The Cut shares, and she went on to do just that. She became the youngest Black woman ever to launch a business at Sephora as well as the only Black woman to lead a major brand in the wellness space — something she hopes to see change in the near future.
Balanced Women is a non-profit organization that was founded by entrepreneur Jewel Gould, who aimed to create spaces and initiatives that both encourage women of all types to improve their way of life all while carrying out their various roles.
In the wake of the 2020 Black Lives Matter protests, Gould helmed an initiative called Sister-Sister that was designed to both address Black women's essential needs in her community, as well as aid in furthering education, tools and resources needed to pour into their aspirational dreams. Balanced Women also collected funding to help support this mission. Additionally, her brand also pledged to roll out follow up programs to help these women stay on the right path to "becoming the best versions of themselves," its website states.
Brittney Escovedo is the founder and creative mastermind behind experimental event production company, Beyond 8. Escovedo created this company as a means to promote multicultural awareness and inclusivity across the fashion, music, tech, lifestyle and hospitality industries, Forbes shares. By pushing the status quo when it comes to creative boundaries, Escovedo and Beyond 8 created a powerful brand mission to execute authentic and diverse experiences while innovating interactive methods.
Escovedo has worked with the likes of people such as Solange Knowles, Pyer Moss, Nike, Sephora, Gucci, Red Bull, VLONE, Culture Con, Essence Fest, and many more. When asked about the importance of inclusion to Beyond 8, Escovedo stated, "when we start loving humans more, inclusivity naturally occurs."
Adaire Byerly — founder of Entertainment Mindframe — has used her ambitious company to bridge the gap between mind and power for brands and professionals in the entertainment, media, and fashion industries. Byerly — who's a licensed practitioner in neuro-linguistic programing and certified in cognitive behavioral therapy techniques — used her level of expertise to break down the miscommunication that occurs between creatives and the companies they work for, according to Bella Magazine.
The study of human nature can seem complicated, but that's where Byerly and her company Entertainment Mindframe step in. Where we don't often see Black women leading the way in cognitive sciences, Byerly is carrying the torch that is both optimizing creativity from a scientific standpoint and creating more understanding between businesses and creative professionals so they can better work together.
Chicago-based author, producer and entrepreneur Farissa Knox is the founder and CEO of RLM Media — an integrated marketing and communications advertising agency — and WhatRUWearing (WRUW) Productions. Knox has become known as a visionary creative executive, storyteller and tastemaker in her line of work where she works to create change amongst social narratives and champion authenticity.
Knox has worked in the entertainment industry as an accomplished director and executive producer, and has made on-air appearances across NBC Chicago, Amazon Prime, and more. She's also lead a reality show called PRGirl — currently in its second season — which showcases the behind the scenes action of the lifestyle, fashion, and beauty sectors in public relations. Between writing, designing, speaking, and creative development, Farissa draws inspiration from reality to breathe life into new stories yet to be told.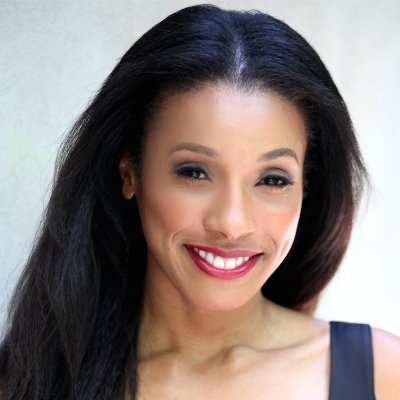 Love Malone is the founder and CEO of The Gradient Group — a premier staffing platform that works to connect creative talent with worthy roles in various industries. Malone's mission for her company is to overall drive inclusivity for minorities in the creative world and offer them access to more opportunities. To continue her business' mission, Malone aims to work with companies who are looking to hire, promote and build leadership that believes in equity.
What's unique about Malone's company is the inspiration for it — which came from online dating sites. "The increase of people dating outside of the typical parameters allowed more people to discover each other," she told The Noun Project, which ultimately led to her creating a business model that reflected this notion. Her goal was to diversify options for creative minorities and The Gradient Group operates as a solution to solve that existing problem.