Women's History Month is all about uplifting generations of hard-working women who are becoming pioneers in their own right every single day. This year, AfroTech is amplifying the famous firsts of Black women today who have defied the odds to open doors and break glass ceilings for us all.
Here are all the Black women who have and continue to inspire the next generation of young Black women to be the leaders of tomorrow:
Kamala Harris 
Kamala D. Harris made history as the first Black, first Asian-American, and first woman to ever be elected Vice President of the United States of America. She accomplished this historic feat after serving as the District Attorney of San Francisco, California Attorney General, and a U.S. Senator.
Stacey Abrams
Stacey Abrams — a political strategist and former minority leader of the Georgia state House — is the reason the state of Georgia turned blue for the first time in 30 years to help secure the monumental Biden-Harris election win. Abrams — alongside a determined team of Black women elected officials, voting rights advocates and community organizers — registered hundreds and thousands of first-time voters to tip the scales of votes for Georgia's Electoral College total.
Cori Bush
Last year, Cori Bush — a registered nurse and activist — was elected to Missouri's 1st Congressional District, making her the first Black Congresswoman in the history of Missouri. According to NBC News, her journey to Congress was captured for the Netflix documentary "Knock Down The House."
Thasunda Brown Duckett
Chase Consumer Banking CEO Thasunda Brown Duckett was just recently named president and CEO of TIAA — the leading retirement and investment company. Duckett's impressive feat made modern-day history as now the second Black woman to ever be named as a Fortune 500 CEO.
Shonda Rhimes
Photo Credit: REX/Shutterstock
Award-winning TV producer and screenwriter Shonda Rhimes made the switch from ABC to Netflix after a falling out with the network, but that didn't waiver her success. Her new move was her best one yet as her hit series 'Bridgerton' was named the most-streamed series in Netflix history, garnering over views from over 82 million households around the world, according to Deadline.
Ava DuVernay 
Award-winning filmmaker Ava DuVernay has been making leaps in Hollywood over the last few years with her groundbreaking documentaries and movies, and has accomplished a few firsts along the way. Back in 2012, she became the first Black woman to win the director prize at Sundance Film Festival, and in 2018, she later became the first Black woman to direct a $100 million-grossing film.
Marsai Martin
Breakout "Black-ish" star Marsai Martin has accomplished a lot for someone her age. Now at only 16-years-old, she's considered to be the youngest Black executive producer in history and continues to use her story as a testament that young Black girls can do anything they set their mind to.
Nia DaCosta 
Filmmaker Nia DaCosta — most known for directing indie film "Little Woods" and the upcoming "Candyman" remake — made history last year after she was named director of "Captain Marvel 2." This accomplishment made her the first Black woman to direct a movie within the Marvel Studios franchise.
Halle Bailey 
Halle Bailey — cast member of Freeform's "Grown-ish" and 1/2 of the dynamic singing duo Chloe x Halle — shocked the world back in 2019 when she was officially cast as "The Little Mermaid's" Ariel, a first for the traditionally white-portrayed role. Following Disney's 2009 "The Princess and the Frog" film — which was the studio's sole point of Black representation at the time — Halle is now considered the second-ever Black Disney princess.
Javicia Leslie 
Actress Javicia Leslie is the first Black woman to play the iconic role of Batwoman in the DC franchise. Her role has amplified the need for more representation within the entertainment industry and proved the power behind being the change our society needs to see.
Rihanna 
Singer, designer, beauty and fashion mogul Rihanna has taken the business world by storm over the last few years, and reached one of the highest mountains in the industry as the first Black woman to head a luxury fashion house under LVMH. Though her high-end Fenty line has been put on pause with LVMH, she still managed to build a billion-dollar lingerie business and secure a net worth of $600 million.
Naomi Osaka 
Naomi Osaka has become the standard for Black excellence for young Black girls since the then 20-year-old out beat Serena Williams at the 2018 U.S. Open final to win her first Grand Slam title. Since then, she's reigned supreme as a tennis player and became the highest-earning female athlete in 2019 earning $37.4 million — $1.4 million more than Williams' record-setting figures, Forbes reports.
Jennifer King 
Sports vet Jennifer King made history after the Washington Football Team named her their Assistant Running Backs Coach for the 2021-2022 season, making her the first-ever Black woman assistant coach in the NFL. In the team's announcement, she shared that it's important for young Black girls "to know they can do anything," ESSENCE reports.
Amanda Gorman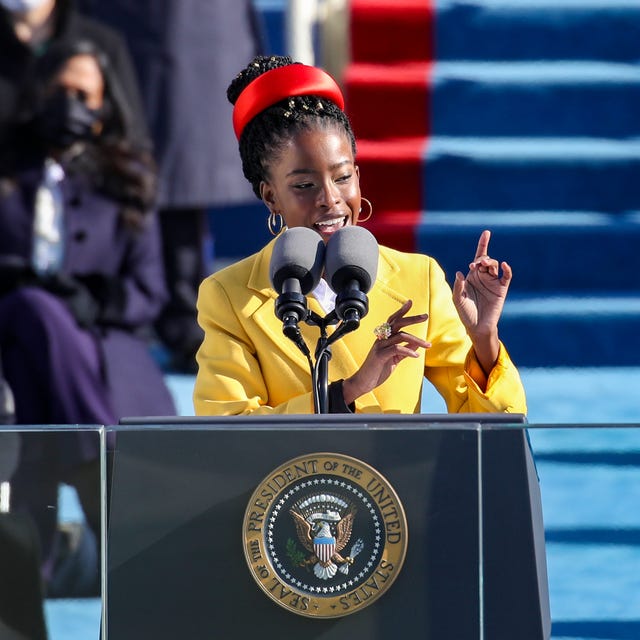 Amanda Gorman, 22, became the youngest known inaugural poet to perform at the 59th Presidential Inauguration. Her original composition, "The Hill We Climb" — recited at the Capitol in front of President-elect Joe Biden, Vice President-elect Kamala Harris and the entire U.S. — broke the internet and put Gorman on everyone's radar to watch out for.
Krissah Thompson 
Veteran editor and reporter Krissah Thompson was appointed as the managing editor for diversity and inclusion at The Washington Post, last year, making her the first Black woman to hold such a position at the publication. Her senior-level position came as a result of a major reckoning in media calling for publications to address racial disparities.
Regina King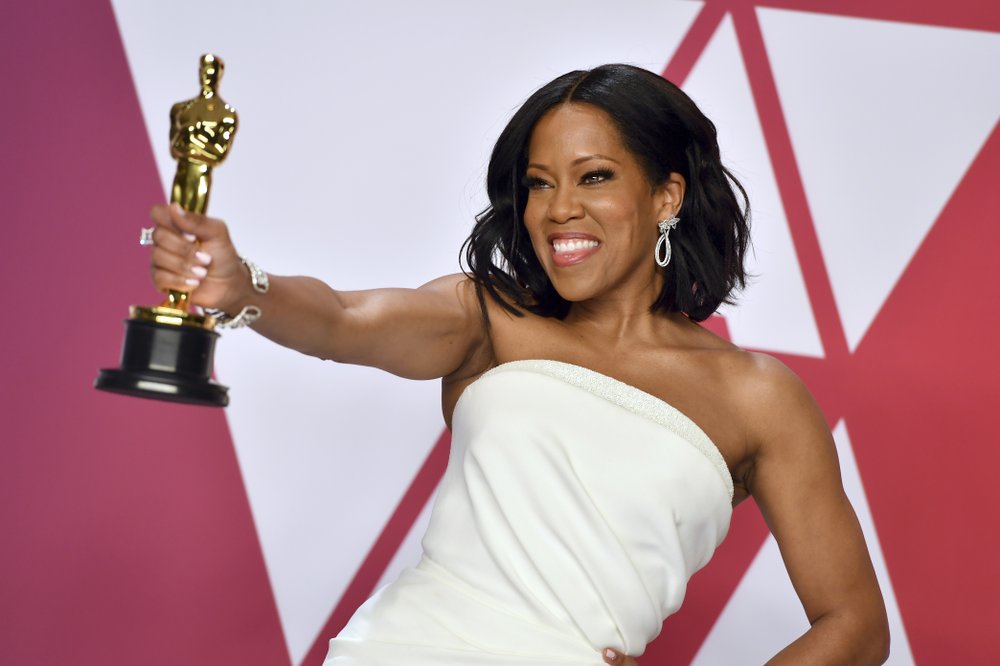 Actress Regina King made her directorial debut at the Venice Film Festival with her film, "One Night in Miami" last year, making it the first film to be directed by a Black woman hand-selected to premiere in the entire history of the 88-year-old festival.
Lauren Simmons 
Lauren Simmons became a pioneering figure on Wall Street as the youngest full-time female trader at the New York Stock Exchange at 23-years-old, the second Black woman to accomplish this.
Rashida Jones 
MSNBC's senior vice president Rashida Jones made groundbreaking history last year after being appointed as the network's new president, making this the first time a Black person has ever led a major cable network. She began her new role earlier this month.
Hope Wiseman 
Entrepreneur Hope Wiseman accomplished what many thought would be impossible for Black people to do in the cannabis industry. She became the youngest Black dispensary owner with her family-owned business Mary and Main — meant to inspire others to find out of the box job opportunities in alternative industries.
Kristen Welker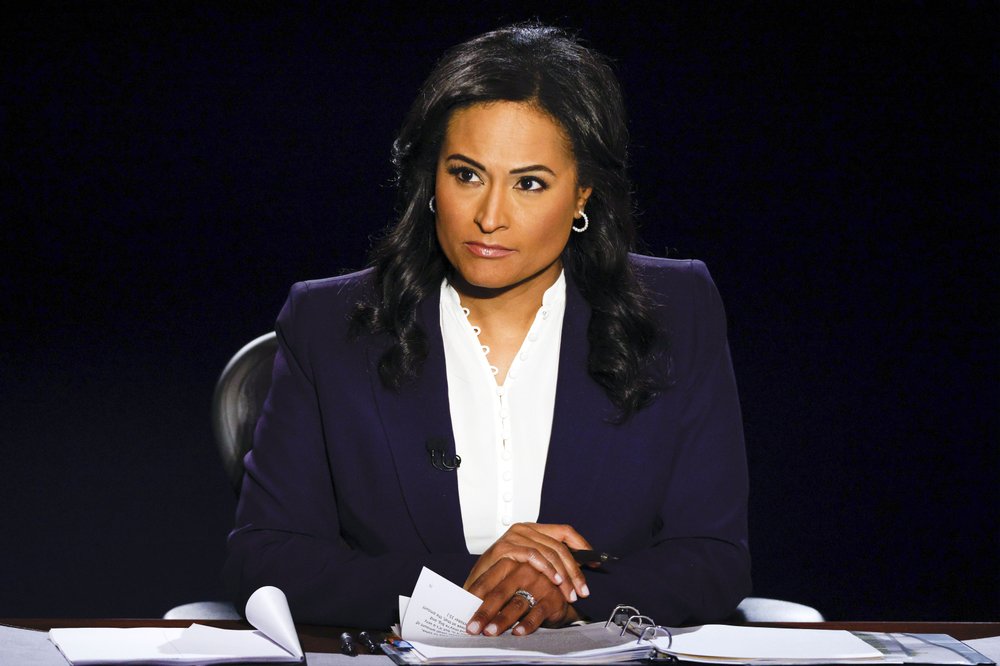 Last year's race to the presidential election was a whirlwind, but in its final stages NBC's Kristen Welker helped make sense of it as the first Black woman to moderate a presidential debate since 1992. Before moderating her first presidential debate, Welker co-moderated a debate between Democratic candidates in November of 2019, BOTWC shares.
Kiko Davis 
Kiko Davis made history as the only Black woman to own her own banking institution in the United States. In addition to this, Davis is also a major stockholder of the First Independence Bank as a trustee of the Donald Davis Living Trust — the tenth-largest Black-owned bank in the country.
Bozoma Saint John 
Bozoma "Boz" Saint John has proven to be a marketing powerhouse serving in several executive roles over the course of her career. Last year, she made history at Netflix as the first Black person to earn a C-Suite executive position and join senior management staff for the streaming giant.
Charlotte Nebres 
Back in 2019, then 11-year-old Charlotte Nebres — a young ballet dancer — accomplished a huge goal as the first-ever Black ballerina to play Marie in George Balanchine's "Nutcracker" production since it launched in 1954. According to The New York Times, it was famed ballet dancer Misty Copeland that inspired Nebres to pursue dance.
Jewel Burks Solomon 
Last year, entrepreneur Jewel Burks Solomon added another position to her lengthy resume as the head of the new Google for Startups. The appointment marked a historic moment for both Solomon and Google as she is the first Black person to serve in this newly-created leadership position at the company.
Lindsay Peoples Wagner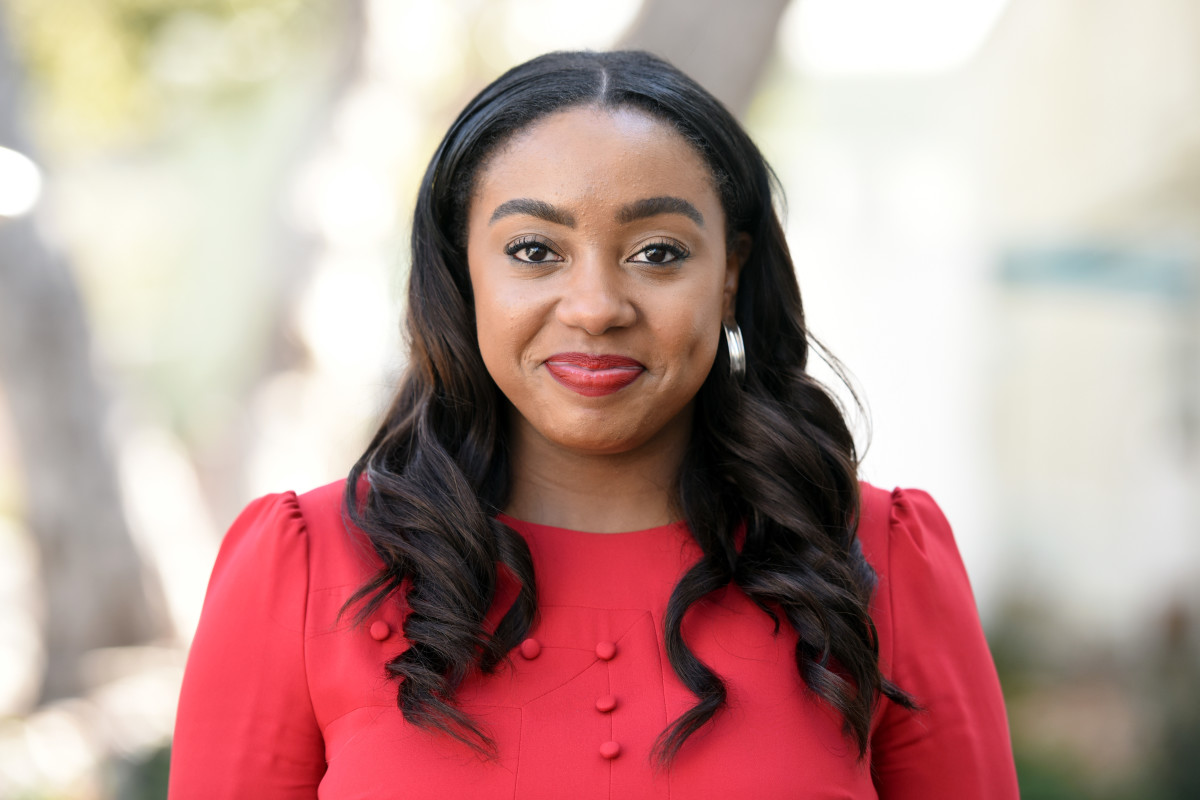 Lindsay Peoples Wagner turned the journalism world upside down when she was appointed as the youngest editor-in-chief of any Condé Nast magazine. Since heading Teen Vogue, she's gone back to her roots and now serves as editor-in-chief of The Cut.
Julia Collins
Entrepreneur Julia Collins made monumental history as the first Black woman to co-found and serve as co-CEO of a $1 billion company, Zume Pizza. The Harvard grad developed two successful restaurants in NYC and then made her way to Silicon Valley to merge her passions for tech and food, ESSENCE reports.
Cicely Tyson 
The late Cicely Tyson was a remarkable trailblazer for Black women all over the world, especially in the entertainment industry. Over the course of her 50-year plus career, Tyson accomplished many firsts including being the first Black woman to win an Emmy for best lead actress, the first Black woman to take on a leading TV role in a East Side/West Side drama during the 1960s, and the first Black woman to receive an honorary Oscar, BBC reports.
Mickey Guyton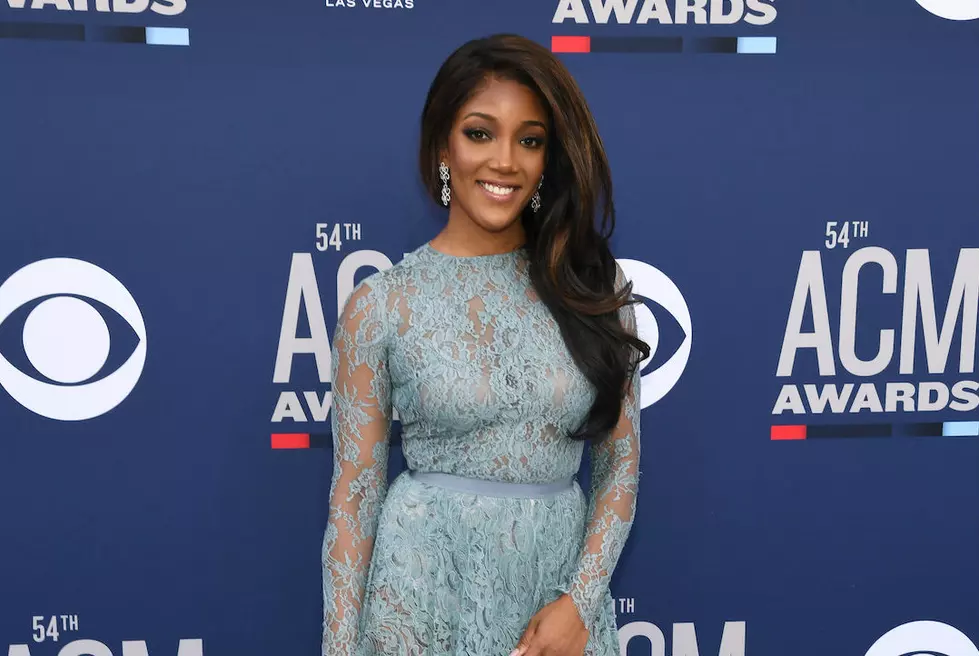 Country music is known for excluding Black artists from the genre, but singer Micky Guyton defied those odds after becoming the first Black woman to perform at the Academy of Country Music Awards in 2020. According to Chron, this is the first time a Black woman has ever graced the stage in its 55-year existence.
Brehanna Daniels 
HBCU grad Brehanna Daniels made history this year as NASCAR's first Black woman to join its pit crew as a tire changer. Daniels, a woman of many firsts, also broke barriers as the first Black woman to work for the pit crew for a NASCAR race and the first Black woman to work the pit crew for the Daytona 500 race back in 2019.
Lauren Washington, Esosa Ighodaro, & Regina Gwynn
Founders Esosa Ighodaro, Lauren Washington, and Regina Gwynn are the genius women behind the concept of Black Women Talk Tech (BWTT). Last year, they told AfroTech that BWTT was laying the foundation for Black businesswomen to empower and teach one another to navigate the historically white and male-dominated tech space.
Mandy Price  and Star Carter
Founders Mandy Price and Star Carter teamed up to launch Kanarys — the first Black and female-founded DEI technology platform ever to exist. Last month, they closed a historic $3 million seed round for their company, proving that Black women do have a place in the tech space.