Chaka Khan is known as the Queen of Funk. 
From her time in Rufus to her modern hits, the woman born Yvette Stevens in Chicago, IL, according to Biography, has been entertaining us for generations.
One of her most recognizable songs, says PlanetRadio, is her 1983 hit, "Ain't Nobody." The song hit No. 1 on the Billboard R&B charts and went to No. 22 on the Billboard Hot 100 charts.
Her songs have also been sampled in the world of Hip-Hop, too. Her 1984 hit, "Through the Fire," has been infamously sampled by none other than Kanye West, who turned it into "Through the Wire" from his groundbreaking album, "The College Dropout."
And of course, everyone knows Whitney Houston's version of the Chaka Khan classic, "I'm Every Woman," from "The Bodyguard" soundtrack (Legends covering legends!).
All told, Celebrity Net Worth reveals that she's amassed a $30 million net worth over the course of her illustrious career. And now, her children — and even her grandchildren! — are carrying on her legacy.
Let's take a look at how her two children — and four grandchildren — are making her proud.
Editorial note: The net worth listed in this piece is a speculative estimate drawn from a variety of online sources.
Milini Khan
Like her mother, Milini Khan has made a career for herself in the entertainment industry, according to IMDb.
Damien Holland
Damien Holland is Chaka Khan's son, and he's been through his fair share of ups and downs based on reports. Hopefully, he is in a better frame of mind these days.
Raeven Alexis Gibson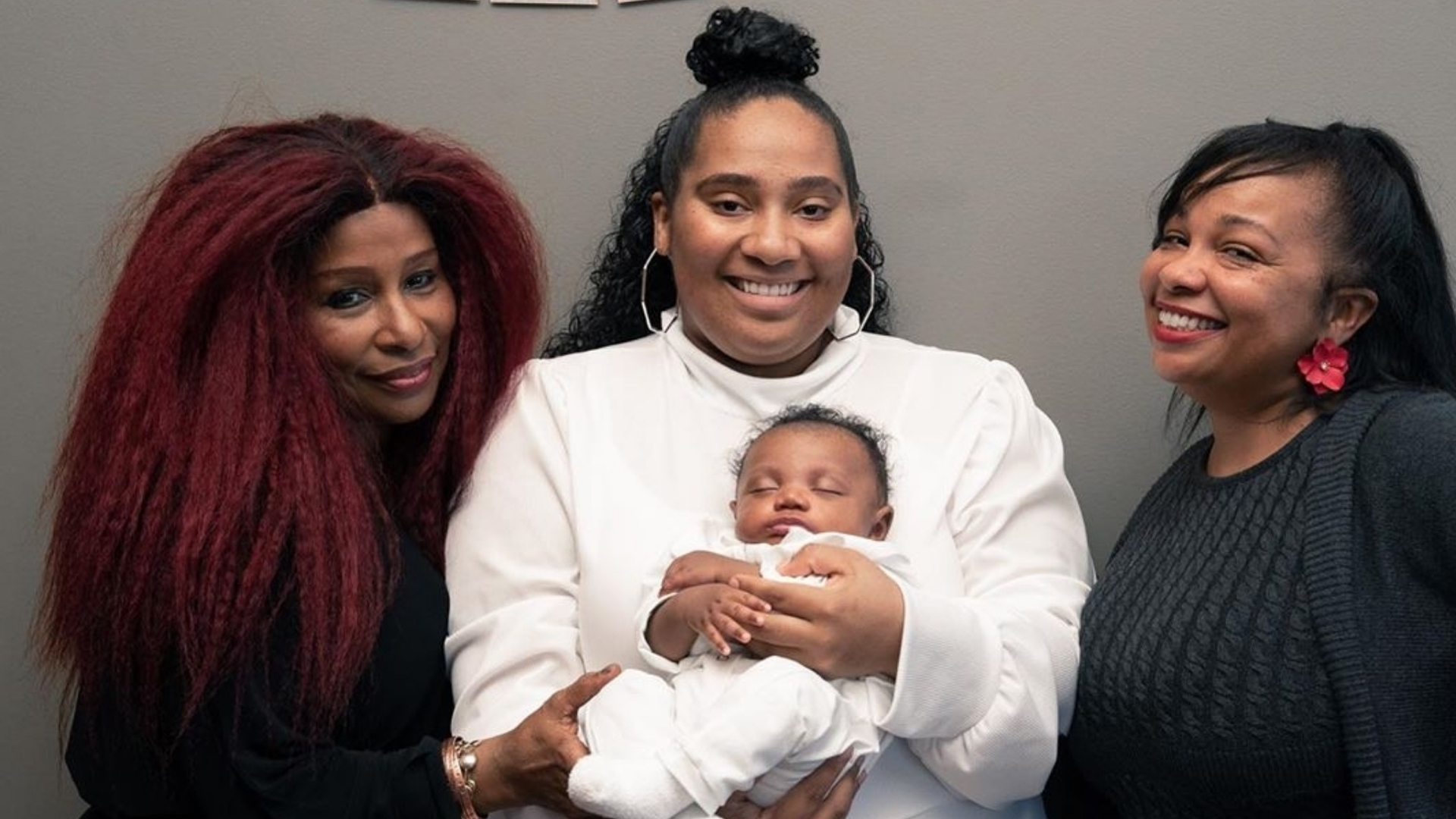 In 1995, Chaka Khan told Jet Magazine that her granddaughter Raeven was the best thing to ever happen to her.
"It's like I have another kid," she said to the outlet. "It's like I have another baby."
Today, Raeven is all grown up, and she keeps her life away from the spotlight.
Daija Jade Holland
In 2011, TMZ reported that Chaka Khan got custody of her then-10-year-old granddaughter. Today, Daija Jade Holland is in her early 20s, and she can be found on Instagram, even though her page is private.
Jett and Josh Khan-Corley
Jett and Josh Khan-Corley are still young, so they're just getting their feet wet in the business. However, in 2019, NBC Los Angeles reported that they performed with her at the 2019 Tournament of Roses Parade.