Living in today's digital age amid the worldwide fight for social justice, social media activism has become a huge hot-button topic.
While many argue that posting on social media contributes little to legislative change and reform, there's still some good that comes from spreading positive and informative messages via social channels.
According to a study, social networking platforms have emerged as a key venue for political debate and discussion and a place to engage in civic-related activities. As many users have participated in big and small acts in social activism online, there are leaders in the Black community who have taken it a step further.
Check out a list of leaders and influencers whose online activism extends beyond their digital platforms below:
Gia Peppers
Multi-talented entertainment journalist and on-air talent Gia Peppers has always been regarded as a huge supporter of Black culture and telling Black stories. Her platform has given way for her to advocate for Black women as well as the need to amplify their voices. Much of her latest work has focused on this, including her participation in the #ShareTheMicNow campaign that lent white celebrities and influencers' platforms to Black women.
In recent months, she's pivoted her digital platforms to hold Free Game Fridays on Instagram and host a plethora of online events dedicated to Black culture. While other protests may be more political, Peppers opts for positive affirmations and speaking up on behalf of others to make a difference.
Karrueche Tran
Actress and model Karrueche Tran has been a sound voice for justice over the past few months as she's stepped up to dedicate her social media platforms to be resources for social change. Tran — a well-known figure in in the entertainment industry — has done her part to help support protestors and call for the end of police brutality.
According to SOHH, Tran has donated toward bail funds for protestors and even called on a few of her industry friends to help out as well. She's been a model example of what it means to use social media for good as she continues to post resources and messages to demand more justice from our institutions.
https://www.instagram.com/p/CA0YBlKljop/?utm_source=ig_embed
Kendrick Sampson
Actor Kendrick Sampson, known for his role on HBO's "Insecure," has made headlines recently for speaking out against injustices in America and racism in Hollywood. He — alongside other Black artists and executives — has spearheaded an initiative called "Hollywood 4 Black Lives" that called out the industry in a formal letter to divest from the police and invest in Black communities.
Sampson has been on the frontlines in LA along with other protesters seeking justice for police violence against Black and brown people in America. In the past month, he's become an organizer and founder of activist group BLD PWR, which focuses on facilitating entertainment industry support of grassroots organizations centering on racial injustice, according to The Hollywood Reporter. Sampson continues to rally and organize in the streets of L.A. as the fight for social justice is far from over.
Tamika Mallory
Activist Tamika Mallory has been a true spokesperson for Black people amidst the recent civil unrest. Her recent powerful speech at a press conference in Minneapolis went viral as she has been praised across social media for encapsulating the rage of Black Americans. Though she's made recent headlines, Mallory is no stranger to social activism.
Back in 2017, she helped organize the original Women's March, which is considered the largest single-day demonstration in U.S. history with millions in attendance. She also recently sat down with Dr. Angela Davis along with Jada Pinkett Smith and her family for a special Juneteenth episode of "Red Table Talk." Mallory shared with InStyle that she hopes to continue to move the needle the way past leaders like Dr. Martin Luther King Jr. and Malcolm X have.
Devin Allen
West Baltimore photographer Devin Allen rose to eminent fame after his photo of the unrest over the death of Freddie Gray went viral and landed on the cover of TIME Magazine back in 2015. Allen then landed his second TIME cover this year of the recent protests for an update of how little America has changed in the last five years.
Allen's widely spread photos of Black Lives Matter demonstrations in the wake of George Floyd, Breonna Taylor, and others' murders is his way of exposing the truth about America. His work on the frontlines has helped to document what the news omits. He's regarded as a voice with an authentic lens reporting on the harsh truths in this country.
https://www.instagram.com/p/CBq63Frnwnl/?utm_source=ig_web_copy_link
Nupol Kiazolu
Youth activist, TV star, and pageant queen Nupol Kiazolu wears many hats. As president of Black Lives Matter Greater New York, she leads the group's activism on civil rights, domestic and sexual violence, and youth homelessness in the city, according to the Assembly. The Hampton University student was crowned Miss Liberia USA in 2019 and was included in Teen Vogue's 21 Under 21 class of 2018 as well as The Root's list of Young Futurists 2020.
Kiazolu also serves as a cast member of BET documentary series "Copwatch America," where she helps expose police brutality in America. She's been active on the frontlines of recent protests fighting for justice and uses her social feeds to show what it's like to be a young leader in the Black community.
D. Watkins
University of Baltimore professor, best-selling author, and Salon's Editor-At-Large D. Watkins has documented the experiences of poor Black Americans that are often sidelined by news outlets and other mainstream writers.
In addition to his written activism, Watkins has helped organize book tours for a dozen city schools that aim to help students start their own personal libraries. He has a mission to get the "right books into the right hands," according to the Baltimore Sun, and makes a valiant effort to do so.
https://www.instagram.com/p/B5VK1rYAAWa/?utm_source=ig_web_copy_link
Mari Copeny
Mari Copeny — better known as Little Miss Flint — has been advocating for clean water in Flint Michigan her entire childhood. The 13-year-old activist captured the nation's attention, including then-President Barack Obama after writing him a letter, and put a glaring eye on the water crisis in America that to this day receives little to no attention.
Copeny has spent the past six years making sure no one forgets about the Flint Water Crisis as well as other places that share similar problems. These days she continues to help raise funds to bring clean water to her community.
Kwame Rose
Social activist, public speaker, and writer Kwame Rose is among those who helped soothe the protest violence in Baltimore in the wake of Freddie Gray's death. He went viral in 2015 after confronting Fox News personality Geraldo Rivera at the corners of Pennsylvania and North Avenue. His viral fame led to him becoming a figure advocating for social change in the city and other vulnerable communities.
Rose also advocated for peaceful protests and change after Baltimoreans took to the streets following George Floyd's murder. Last year, he led a TedX event where he proposed potential solutions for how to create a more unified Baltimore. Rose continues to be an agent for change in America as the social justice fight proceeds.
Zulaikha Patel
Activist Zulaikha Patel is demanding a seat at the table for young people to confront racism. She was only 13-years-old when she confronted discriminatory hair policies at her school, Global Citizen reports, and her convictional drive to fight for injustices makes her a force to be reckoned with.
Patel has earned a place on BBC's 100 Women List and spoken out against institutional racism in a post-apartheid South Africa, according to the Assembly. She's also given a TEDx Talk about creating social change. Her insightful input from a young woman's perspective highlights the ways in which racism and prejudices oppress Black people.
Winter BreeAnne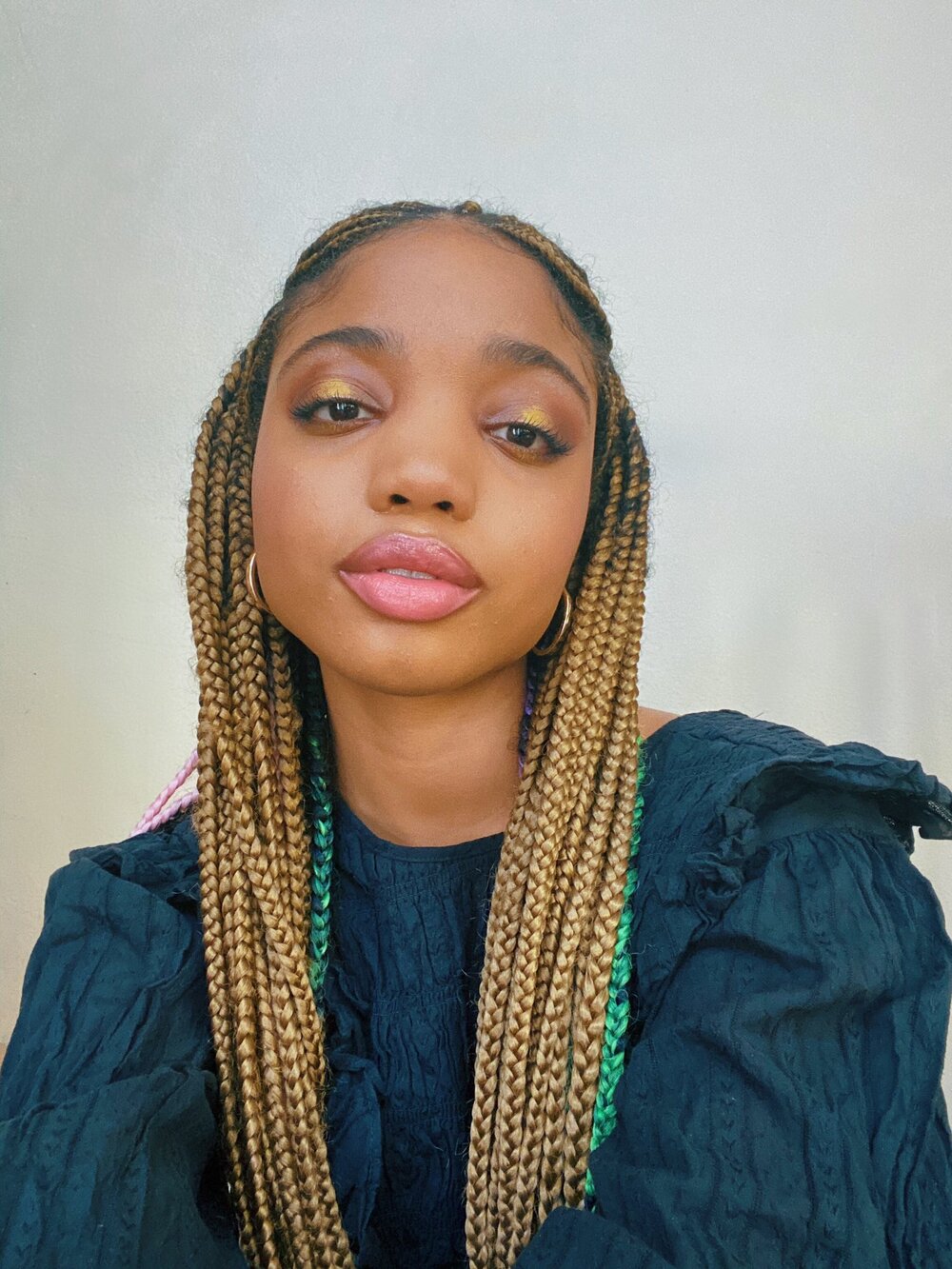 Howard University student and young activist Winter BreeAnne started her journey as a social justice leader at 15-years-old when she launched Black is Lit, an Instagram page showcasing Black artists, activists, and leaders, Assembly reports. Gracing the Teen Vogue 2018 21 Under 21 list, BreeAnne uses her voice to encourage her peers to use their power to vote.
She's also lead 2.7 million students in the 2018 National School Walkout and created a lesson plan that empowers the next generation of civil leaders — a plan that teachers are now using in 20,000 schools, according to Assembly. Lately, she's been using her platform to share updates on the Black Lives Matter movement and demand justice for neglected victims of police violence.