Aaron Smith stepped into his purpose after being incarcerated for nearly a decade due to being involved in a heroin drug operation.
The Chicago native understood the moment he was released would mark a second chance at redemption, and he was going to make it count.
"During my incarceration, I knew that God had given me a second chance. I had sold myself short all the years I was on the streets, just doing things that weren't productive. And, so I used my time [as if I was] someone in the league to go for that championship. I wanted my story to be a comeback story," Smith told AfroTech.
Smith's desire turned into a reality as he surrounded himself with those who reflected a journey he was striving to emulate following his sentence. So, he found himself around those he could learn from spiritually and intellectually.
He had previously obtained a bachelor's degree in business management from Columbia College, and speaking with those who also shared a business mindset pushed him into the tech sector. While his venture fell short, it did serve as a stepping stone for his Escaping Odds podcast.
Smith wanted the podcast to reflect the people he encountered while in prison. Their stories tugged at his heart, and he wanted to use the platform as a space for them to tell their authentic truths and how they have created a new beginning through entrepreneurship.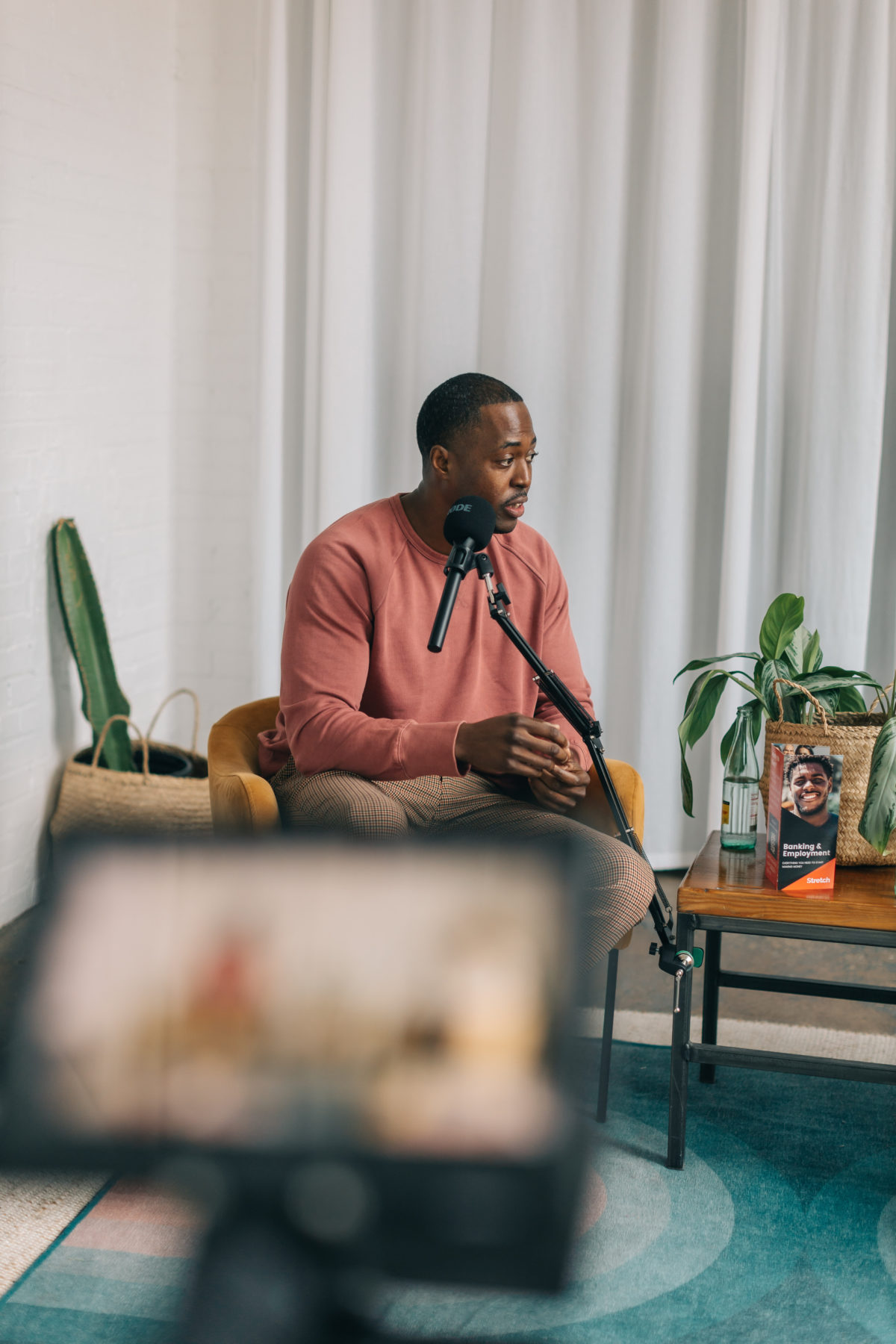 "I wanted to shed light on the stories about some of the men that I was coming across that were either aspiring entrepreneurs or they were already super successful," Smith explained. "I wanted to make sure that society knew that these men existed and we can also learn from them despite the mistakes that were made. We were still great businessmen, and we could still be great business leaders upon our release."
The podcast dropped its first episode six months after Smith's release in 2019.
Since then, the podcast has released over 60 episodes and has become an award-winning platform. However, Smith isn't wrapped up in the accolades. Instead, the people who are becoming more hopeful as they tune in are an indication of his success.
"I get emails and sometimes even letters from people that are currently incarcerated or like their families saying they're inspired and hopeful. The people that come across my podcast are given a greater hope that they can do similar things such as myself. The podcast is an example of what a person can do upon their release — life isn't over with. That's probably one of the things that I'm most proud of," he expressed.
Alongside his podcast, Smith is also an entrepreneur in the trucking industry. He made his foray into the industry after being introduced by his sister, who worked as a freight brokerage. Over the years, Smith did dispatch work and also became a freight brokerage before turning himself in.
When Smith returned to the sector, he wanted to start his own trucking company, beginning with a cargo van. He hired an individual, who had been formerly incarcerated, as a driver. Since then, he has continued to help others find a fresh slate through U-Turn Transport. He even co-created a training box truck training course to make the knowledge more accessible.
"We do have a few students that have been in the system, but this is for those that want to get into the trucking industry without having a commercial driver's license. And so that's why we focus on box trucks because they're really popular now," Smith said.
Smith hopes the course will be helpful to anyone interested but, in particular, to disenfranchised communities.
"A target audience is anybody that's from a disenfranchised community," Smith said. "A lot of times we go to prison or make bad decisions, because of our economic situation. And I see how lucrative the trucking industry can be and, of course, it's not like an easy route either, but you can start with a truck one day and make money the next day, whether you are profitable or not depends, but you'll definitely be able to make money with it. So, we just wanted to create something where not only you can make money, but make some profits too at the same time."
As Smith looks ahead, he plans to expand his business and he will strive toward opening a trucker school to advance his community.
"My ultimate goal is to have the first Black-owned trucker school in Chicago. That's something that I'm working on as well because I don't want 100 trucks. That's not a desire of mine, but I would like to be able to put 100 people through my trucking school, so they can get their trucks and be their operators," Smith told AfroTech.