The Pulitzer Prize is the most esteemed honor for journalists and the arts. The annual ceremony recognizes those who have displayed excellence in 21 different categories.
The 2020 winners were announced via video stream for the first time in history after a two-week postponement while board members further deliberated amid covering the coronavirus pandemic, Forbes reported.
How @PulitzerPrizes celebrations look during a pandemic pic.twitter.com/pxGdVvaoND

— Travis Lyles (@travislylesnews) May 4, 2020
This year, notable Black figures in literature, journalism, and music composition were honored for the excellence they demonstrated in their work.
It isn't often that we get to celebrate Black excellence in this capacity. However, these Black writers, journalists, and this composer that was honored gives us a reason to salute our own community for the great accomplishments we're able to achieve.
Read the list below to find out more about this year's winners.
Ida B. Wells
Civil rights icon Ida B. Wells, an early pioneer of investigative journalism and inspiration for many Black journalists, was awarded a posthumous citation along with a $50,000 bequest that could go to the Ida B. Wells Society for Investigative Journalism, which trains journalists of color in the area of investigative reporting to advance the causes of racial justice.
This esteemed honor also includes Nikole Hannah Jones, one of the founders of the Ida B. Wells Society.
According to TheGrio, Jones was awarded a Pulitzer Prize for her introductory essay for the New York Times' 1619 Project that recorded the impact of the trans-Atlantic slave trade.
https://twitter.com/nhannahjones/status/1161655165767884801?s=20
Colson Whitehead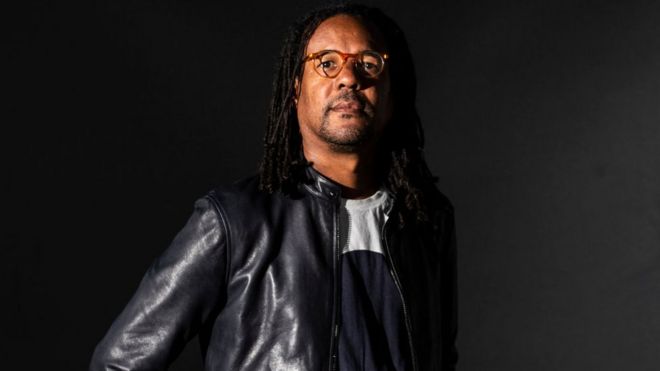 American author and novelist Colson Whitehead was awarded the 2020 Pulitzer Prize in fiction for his 2019 novel "Nickel Boys," a heart-rending depiction of abuse in a juvenile reform school, as stated by Entertainment Weekly.
This award comes just three years after Whitehead won a Pulitzer Prize for his 2016 novel "The Underground Railroad," making him the fourth writer in history to win in fiction twice and the first among African Americans. His 2016 novel earned a spot in Oprah's Book Club in September of 2016 and shortly after, Barry Jenkins signed on to direct the TV adaptation of the book, Vox reported.
Whitehead's second win has solidified him as a writer among the likes of William Faulkner, John Updike, and Booth Tarkington. Now the world is eager to see what his next masterpiece will be.
Anthony Davis
Musical composer Anthony Davis won a 2020 Pulitzer Prize for his opera The Central Park Five, based on the true events of the 1989 convictions of five African American and Latino teenagers accused of the rape and assault of a white woman.
NPR reported that the Pulitzer jury described Davis' work as "a courageous operatic work, marked by powerful vocal writing and sensitive orchestration, that skillfully transforms a notorious example of contemporary injustice into something empathetic and hopeful."
In a phone interview with NPR, Davis recounted his vision for shaping the true story into an operatic setting.
"What I think the artist is trying to get at is empathy. In watching it on stage — whether you're African-American, Caucasian, Asian, whatever — you become one of the five," Davis said. "You feel like you're the one being interrogated. You feel how you could have been coerced [into giving a false confession] And then the loss of innocence that the five experienced, that is a very universal emotion."
Congratulations to these Black creators for representing and displaying Black excellence one the utmost forms.