Hired recently released its "2018 State of Salaries" report, and the company found that race has "a significant impact" on salary in the tech industry.
According to the report, the average salary for all tech workers is $135,000, an increase of 5 percent from its 2016 survey. However, the average white tech worker receives a $136,000 salary, while their black counterparts receive $6,000 less.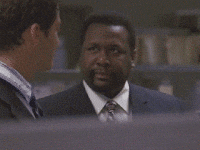 "The racial gap may be partially a result of black and hispanic tech workers undervaluing their skills, which is symptom of being underpaid in previous roles," noted Hired CEO Mehul Patel, according to TechCrunch.
Being underpaid to start leads workers of color to ask for less when they receive new jobs, Patel believes.
"Black and hispanic candidates on the Hired platform set their preferred salaries lowest [at $124K]," Patel continued. "Ultimately though, Hispanic candidates are offered $1K more than their black counterparts. For comparison, white tech workers ask for an average of $130K and Asian tech workers ask for an average of $127K."
The study found that there is a difference in what workers ask for and what they get in salary negotiations, however.
White workers were found to ask for more, and to get more. After asking for $130,000 on average, they were given an offer 4.6 percent higher than their ask, $136,000.
Black and Latinx workers asked for $124,000 on average; black employees were usually offered $130,000 (4.8 percent more than their ask) and Latinx employees were offered $131,000 (5.7 percent more than their ask).
Asian candidates were found to be given 4.7 percent more than their ask, receiving $133,000 per year on average.
In order to bridge the pay gap, Hired offers a simple solution to tech workers of color: in salary negotiations, ask for a few thousand dollars more than you think you should as for.