Today the FCC voted to repeal net neutrality.
According to the New York Times, the decision was made by a 3-to-2 vote along party lines (Republicans for, Democrats against). The rules were instituted in 2015 by the Obama administration in effort to ensure that all Americans had access to fast internet regardless of income level.
So, what do these changes mean for you and I?
While we recently discussed what might come with the repeal, the answer depends on who you believe.
Critics of the move say internet service providers are going to start charging more for fast access, and perhaps for access to certain sites and services. You might, for instance, have to pay extra to watch Netflix.
Proponents of the change, like FCC chairman Ajit Pai, say that the move needed to be made for the greater good, and so that "the federal government will stop micromanaging the internet."
"We are helping consumers and promoting competition," Mr. Pai stated before the final vote. "Broadband providers will have more incentive to build networks, especially to underserved areas."
Essentially, Pai and the others who believe in the change say that even though internet companies can charge you more, they actually might charge you less, and will absolutely give you more and better service.
Most large tech companies and many people across the world were against the change.
In fact, one of the Democratic members of the FCC, Mignon Clyburn, printed out bundles of letter of opposition, and accused her Republican colleagues of defying the will of the people they represent, noting that millions of Americans have stood up to decry the change.
Clyburn called herself "among the millions outraged."
Her anger was mirrored by both big tech and lions of her party:
We're disappointed in the decision to gut #NetNeutrality protections that ushered in an unprecedented era of innovation, creativity & civic engagement. This is the beginning of a longer legal battle. Netflix stands w/ innovators, large & small, to oppose this misguided FCC order.— Netflix US (@netflix) December 14, 2017

This is an egregious attack on our democracy. The end of #NetNeutrality protections means that the internet will be for sale to the highest bidder. When our democratic institutions are already in peril, we must do everything we can to stop this decision from taking effect. https://t.co/8GGrJFMdrU— Bernie Sanders (@SenSanders) December 14, 2017
Now, broadband companies have the legal power, technical capability, and business incentive to block content from competitors and slow video-streaming services from rivals.

— Vice President Kamala Harris (@VP) December 14, 2017

"If we don't have net neutrality protections that enforce tenets of fairness online, you give internet service providers the ability to choose winners and losers," said Steve Huffman, chief executive of Reddit. "This is not hyperbole."
Following her forceful appearance at the vote, Clyburn who is the FCC's first black female commissioner and who played an instrumental role in establishing net neutrality in the first place,  released a statement expressing her firm disagreement with the net neutrality repeal.
Clyburn is one of two Democrats on the five-member FCC.
"I dissent. I dissent from this fiercely-spun, legally-lightweight, consumer-harming, corporate-enabling Destroying Internet Freedom Order," she wrote in a scathing statement on Thursday.
"I dissent, because I am among the millions who is outraged. Outraged, because the FCC pulls its own teeth, abdicating responsibility to protect the nation's broadband consumers," she added. "Why are we witnessing such an unprecedented groundswell of public support, for keeping the 2015 net neutrality protections in place? Because the public can plainly see, that a soon-to-be-toothless FCC, is handing the keys to the Internet – the Internet, one of the most remarkable, empowering, enabling inventions of our lifetime – over to a handful of multi-billion dollar corporations."
Clyburn also noted that the repeal decision goes against the very oath taken by FCC commissioners.
"Each of us raised our right hands when we were sworn in as FCC commissioners, took an oath and promised to uphold our duties and responsibilities 'to make available, so far as possible, to all the people of the United States, without discrimination … a rapid, efficient, nationwide, and worldwide wire and radio communication service with adequate facilities atreasonable charges,'" she wrote.
Finally, Clyburn went on to speak on the impact the decision could have on communities of color who are some of the most active users on the web.
"Particularly damning is what today's repeal will mean for marginalized groups, like communities of color, that rely on platforms like the internet to communicate, because traditional outlets do not consider their issues or concerns, worthy of any coverage," she wrote.
"It was through social media that the world first heard about Ferguson, Missouri, because legacy news outlets did not consider it important until the hashtag started trending. It has been through online video services, that targeted entertainment has thrived, where stories are finally being told because those same programming were repeatedly rejected by mainstream distribution and media outlets. And it has been through secure messaging platforms, where activists have communicated and organized for justice without gatekeepers with differing opinions blocking them."
Of course, this decision has left us with many questions and for many, panic. While this decision is major, the fight is far from over. This decision could likely be brought to court be settled once and for all with legislation in Congress, according CNN.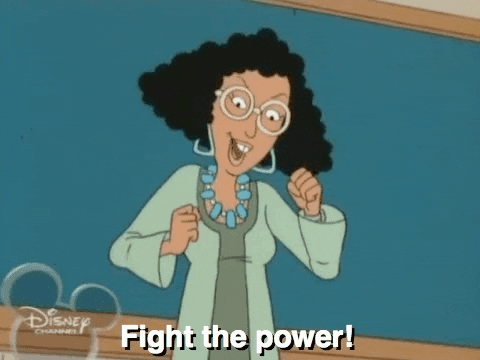 Clyburn has confirmed she'll be available to answer any questions and address concerns.
"I know there are many questions on the mind of Americans right now, including what the repeal of net neutrality will mean for them," said Clyburn. "To help answer outstanding questions I will host a town hall through Twitter next Tuesday at 2 pm EST."