Law enforcement officials are always looking for new tools, and facial recognition technology is often promoted as a tool that will benefit both enforcement officials and the general population. The American Civil Liberties Union (ACLU) has warned that facial recognition technology is not quite ready for prime time and is doubling down on that criticism in a new report on Amazon's facial recognition technology called Amazon Rekognition.
According to the Huffington Post, the ACLU did a test of the online retailer's facial recognition tool, running the faces of lawmakers to see whether Amazon's program could identify them.
The tool falsely identified 28 lawmakers as matches to faces in a database featuring 25,000 mug shots. Of those lawmakers mistakenly identified, 39 percent were people of color, including Representatives John Lewis (D-GA), Lacy Clay (D-MO) and Luis Gutiérrez (D-IL).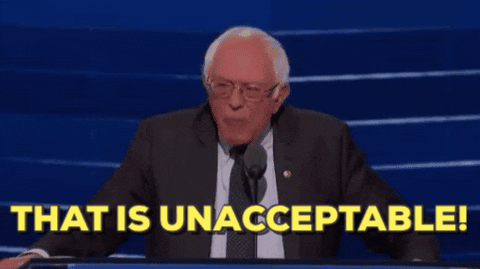 "It's not hard to imagine a police officer getting a 'match' indicating that a person has a previous concealed-weapon arrest, biasing the officer before an encounter even begins," the report noted. "People of color are already disproportionately harmed by police practices, and it's easy to see how Rekognition could exacerbate that."
Amazon defended the tool, claiming it has been used in preventing package theft, identifying human traffickers and finding missing children. According to The Verge, law enforcement officials in Washington state and Florida use the tool.
Following the ACLU report, Representatives Lewis and Jimmy Gomez (D-CA) wrote a letter to the company requesting a meeting with CEO Jeff Bezos.
"We are alarmed about the deleterious impact this tool — if left unchecked without proper, consistent and rigorous calibration — will have on communities of color; immigrants; protesters peaceably assembling and others petitioning the government for a redress of grievances or any other marginalized group," the letter stated.
The Congressional Black Caucus (CBC) is particularly concerned about Amazon selling the tool to law enforcement agencies.
"We are worried deployment of technology like the one you have developed has a high propensity for misuse," read a letter the CBC addressed to Bezos and Amazon in May. "Surveillance of perfectly legitimate and constitutionally protected activity will only further erode the public's trust in law enforcement."
Bezos and Amazon neglected to issue a response to that letter.
"Congress must take these threats seriously, hit the brakes, and enact a moratorium on law enforcement use of face recognition," concluded the ACLU in its recent report. "This technology shouldn't be used until the harms are fully considered and all necessary steps are taken to prevent them from harming vulnerable communities."
Now, check these out:
Amazon's 'Slavery Gets Sh*t Done' Products Have Customers Threatening To Cancel Their Accounts
The ACLU Accused This California School District Of Banning Black Lives Matter Paraphernalia
Colin Kaepernick Breaks His Silence With Powerful ACLU Courageous Advocate Award Acceptance Speech