Madam C.J. Walker has been long since credited as one of the most successful Black beauty entrepreneurs in American history.
Way before Black-owned beauty brands began taking over the market, it was her namesake hair-care company that pioneered a space for these businesses to prosper.
Walker's highly sought out creation — Madam Walker's Wonderful Hair Grower — was a homemade treatment she experimented with that eventually became one of the most innovative products known to hair-care. Her explosive product allowed her to tour the country to share her hair care tips and hair grower with Black women all over.
Her 20th century beauty empire and million-dollar legacy single-handedly paved the way for other Black women entrepreneurs to follow their dreams and create an inspiring path in the world of beauty today.
Not only was she a role model as a self-made businesswoman, but also as a leading educator and philanthropist as well. Between opening her own hair school and supporting Black-focused organizations far and wide, Walker modeled a new way for Black people in America to share their wealth and knowledge no matter how many resources they had access to.
Walker's monumental step into the hair care space was a major milestone in Black and women's history. Though many of today's Black women beauty founders have built their brands from the ground up, they still pay their respects to Walker for creating the blueprint for them to follow after.
Walker's noteworthy impact taught founders in the beauty space a number of lessons — from Black women embracing our natural hair to creating equitable solutions for us to succeed.
Fast forward to 2021, these women continue to honor her legacy by keeping her name alive and paying it forward with their revolutionary brands.
Here's a list of Black women beauty founders who are still walking in Madam C.J. Walker's footsteps today.
Tracee Ellis Ross, Actress & Founder of Pattern Beauty
Actress Tracee Ellis Ross forayed into the beauty realm  in 2019, but she embarked on her journey as a natural gal over 20 years ago when she found the market to be scarce with products that worked for her. She then founded her brand, Pattern Beauty, as a response to other fellow natural hair enthusiasts who echoed her same sentiments.
Similar to how Madam C.J. Walker innovated a space that didn't exist prior to, Ross strived to cultivate a new relationship within the curly community to teach women how to love their hair and prioritize its care.
"Madam C.J. Walker created a space that did not exist and she used that space to grow the playing field for Black women," Ross told Refinery29. "I am inspired by her journey, her tenacity, her ability to think way outside the box and be a brilliant visionary during a time when Black people, let alone women, weren't supported as entrepreneurs."
Lisa Price, Founder of Carol's Daughter
Believe it or not, Lisa Price started her widely-known haircare brand Carol's Daughter right out of her Brooklyn kitchen back in 1993. Much like how Walker disrupted the beauty world with her products, Price has taken a page out of her book to become the owner of one of the top international multicultural beauty brands in the natural hair community.
Price's brand gave her the opportunity to create her destiny, not just to explore an independent business venture for herself, but to prove to other Black women that life's barriers don't have to dictate their career paths. Price's commitment to her business led to her having one of the most recognizable natural-haircare brands on the market, and the first Black woman beauty founder to acquire her own flagship store and premier shelf space in department stores.
Mahisha Dellinger, Founder of CURLS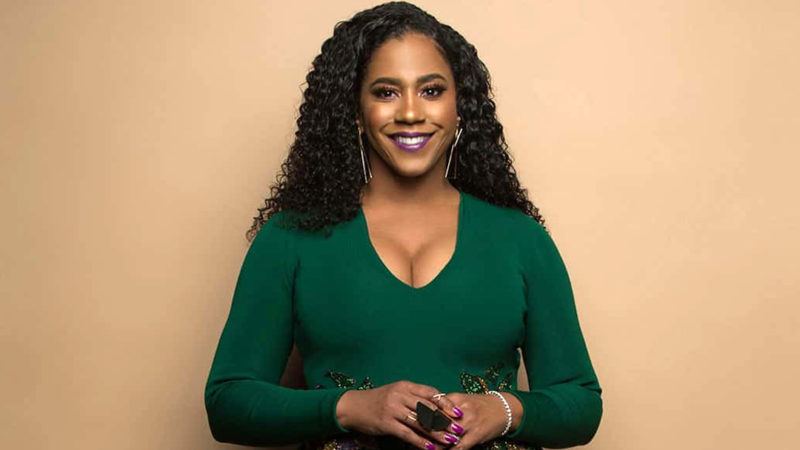 Dubbed the "modern day Madame C.J. Walker," Mahisha Dellinger created her brand CURLS, which has flourished into a natural haircare dynasty and staple among Black women-owned beauty products. She founded CURLS back in 2002 out of pure frustration with the lack of effective products for curly hair on the market, but what she ended up doing was creating a multi-million dollar enterprise for curly-haired people.
Dellinger saw an untapped market that was lacking the products she knew she could offer, so she set out to fill the void. Today, she aims to use her life's work to inspire other people to reach their goals just like her predecessor Madam C.J. Walker.
"It's so important to me because I am giving back to people that are like me," she told Fox Business in a 2019 interview. "People that want to change their environment, their legacy, their destiny. They just need a hand up. They need access to the information and the resources needed to be successful."
Jasmine Lawrence, Founder of Eden Bodyworks
As a young girl, Eden Bodyworks founder Jasmine Lawrence developed an entrepreneurial spirit and went on to develop her own line of natural haircare products at just 11-years-old. By age 13, she founded EDEN BodyWorks to create an alternative brand offering affordable solutions and ways for women like her to lead healthier lives.
Lawrence demonstrates the same strong work ethic Madam C.J. Walker exuded during her time, modeling what a true entrepreneur looks like today. What she enjoys most about her impactful work is knowing how much her brand means to consumers.
"I love connecting with the people who use my products and hearing about the way the products have positively impacted their lives," she told 21Ninety.
Karen Young, Founder of Oui The People
Oui the People founder Karen Young had a mission for her brand after noticing the lack of beauty conversations directly addressing women's practical problems with existing brands and living up to unrealistic standards. With Oui the People, Young set out to create shaving products made to build women's confidence up instead of shaming them.
Her genius approach helped the brand grow 300 percent in 2016 alone, according to Entrepreneur, and ushered it into major retail stores like Anthropologie and Urban Outfitters. The legacy she aims to leave behind mirrors that of Madam C.J. Walker's impact on the beauty world, and how she left a lasting impression well after she passed the baton on.
"I want to succeed for future women-of-color entrepreneurs who'll need the courage to push forward," Young shared with Refinery29. "I want them to see that I was one in a long line of women to have the audacity to launch."