Soulja Boy is nothing if not consistent and persistent. 
Born DeAndre Cortez Way in Chicago, IL, the rapper has gone from being a teen sensation to a legitimate businessman.
And it's gobsmacking to believe that it all started back in 2007 when he dropped his super-smash hit "Crank That (Soulja Boy)," which hit the top of the charts upon its release. The success of that hit — in a time when the Internet and social media were not as omnipresent as it is today — landed the rapper a contract with Interscope Records.
What's more, according to HotNewHipHop, he provided proof that he was one of the first rappers to ever get paid from YouTube.
"I was the first rapper on YouTube," he said, according to the outlet. "For starters, consider this fact: After a months-long beta period, YouTube officially launched on December 15, 2005, with daily traffic of around eight million views. Soulja Boy uploaded his first video just three months afterward, solidly characterizing him as an early adopter."
It might be hard to wrap one's head around how groundbreaking this accomplishment really was (and, frankly, still is), but being an "early adopter" of Internet tools at a time when they were not omnipresent made him more than a little bit of money. That, alone, has made him far more successful than his peers who failed to be early adopters.
Art and artistry are, of course, subjective. But whether you like his music or not, he's parlayed that success to a $30 million net worth, per Celebrity Net Worth. And if he continues to diversify his investment portfolio, his net worth will only increase from there.
Let's take a look at how Soulja Boy makes his money.
Editorial note: The net worth listed in this piece is a speculative estimate drawn from a variety of online sources. This piece was also updated on March 25, 2022, to reflect Soulja Boy's investment in cannabis opportunities.
Music Career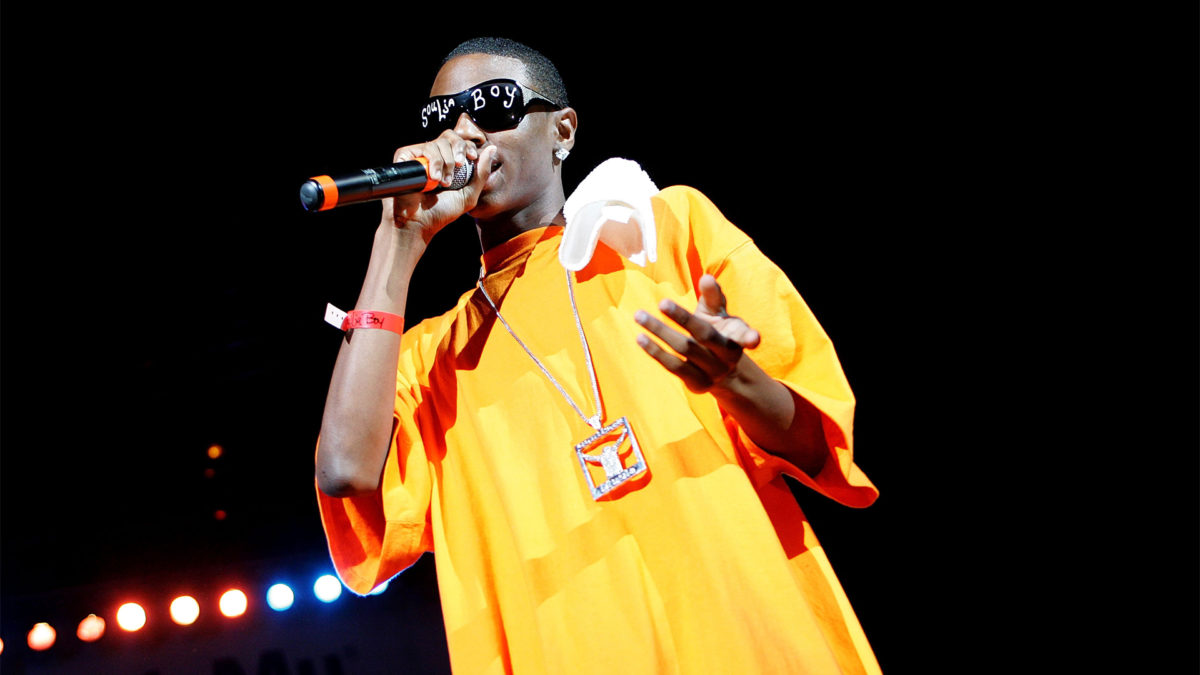 Per Reuters, Soulja Boy has sold nearly a million copies of his debut album, "SouljaBoyTellEm." And per the outlet, he was also a groundbreaking artist in the sense that he was (at the time) "one of the few artists to sell so many digital singles and also sell a decent amount of physical copies of an album."
What's more, per Reuters, "Crank That" sold more than two million copies of its ringtone, making it one of the first songs to ever achieve such success.
Documentary Series
In January 2022, Soulja Boy released "The Life of Draco" documentary series on RevoltTV.
World Poker Fund Holdings
In 2016, Forbes revealed that Soulja Boy had signed an endorsement deal with World Poker Fund Holdings, the owner of CelebrityWorld.com, which was being billed as a "celebrity owned social gaming site."
At the time, Soulja Boy tweeted that the deal was worth upwards of $400 million.
$400 million deal confirmed. I still they think they low balled me though. I was thinking 2 or 3 billion..

— Soulja Boy (Draco) (@souljaboy) May 1, 2016
Soap Company
Did you know that Soulja Boy owned a soap company?
As AfroTech previously reported, in 2020, he — together with his manager, Money Mike — invested in a company called The Soap Shop, which is based in Mississippi. And, thanks to the COVID-19 pandemic and the increased concern about sterility and virus propagation, sales for the "Soulja Soap" tripled.
"The Soap Shop has gone from selling 100 bottles of cleaning products a month to 3,000 bottles in the last 2 months," we reported at the time.
Video Game Console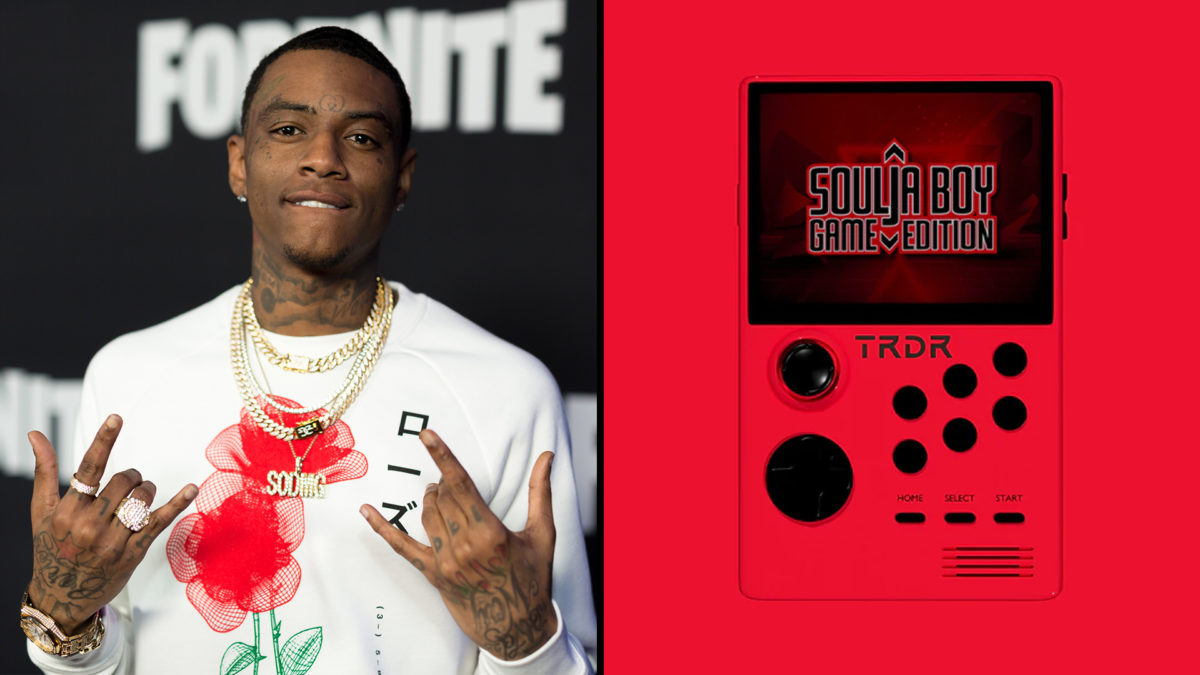 In 2021, Soulja Boy released his own line of branded video game consoles. But, according to NintendoLife, he came under fire because "he's basically just added his endorsement to a cheap handheld console which is based on older hardware."
This is something similar to what he did back in 2018. He allegedly "attempted to sell rebranded Chinese games consoles running unlicensed ROMs before trying his hand at releasing a Game Boy clone," per NintendoLife.
NFTs
Like many other celebrities, Soulja Boy has jumped on the non-fungible token (NFT) bandwagon. In 2021, he released a series of tweets as NFTs, and according to BeIn Crypto, he earned "a few hundred thousand dollars" in the process.
Fashion
In 2008, Soulja Boy released the S.O.D. (Stacks on Deck) Money Gang clothing line, which still does sales from its official website to this day.
Cannabis
In July 2021, AfroTech reported that Soulja Boy invested in his own cannabis brand, which is called Soulja Exotics™.  The company released a line of medicinal-quality marijuana in partnership with Grizzly Peak™.
Real Estate
Soulja Boy currently resides in a mansion in Agoura Hills, CA, just outside of Los Angeles. He reportedly paid cash for the property, as you can see in the video below.
Prior to that, he owned a home in McDonough, GA, just outside of Atlanta. He sold that home in 2010.