Apparently, Tesla isn't about that marijuana life for their employees … well, unless you're the CEO.
The Tesla CEO recently appeared on The Joe Rogan Experience, and admitted he does use marijuana, but claimed he doesn't partake often. Musk also said he usually does not notice the drug's effects.
"I'm not a regular smoker of weed," Musk said before taking a puff of marijuana, which is legal for recreational use in California, where the interview was filmed. But, that's not the point.
A former Tesla factory employment isn't amused, accusing the Tesla/SpaceX/Solar City CEO of glaring hypocrisy.
Single mother Crystal Guardado claims she was fired after testing positive for THC (an active ingredient in weed) after four months of working at Tesla's Fremont, California location. The positive result was actually due to doctor-prescribed THC drops, which Guardado used outside of work.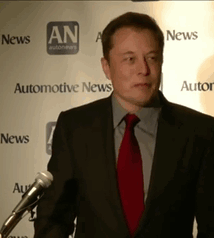 "It was just like a slap in the face to me and my son," Guardado told Bloomberg. "Elon Musk is just smoking it out in the open, knowing that he uses his very vague drug policy as a way to fire people that are a threat to him."
Guardado believes the real reason she was fired was because she was part of a group of employees working to unionize Tesla factories.
According to The Hill, Musk's stock dipped after the podcast appearance, and further suffered after the company's chief accounting officer Dave Morton stepped down from his post only one month after being hired. The stock jumped briefly before the interview on news Musk planned to take the company private once its stock price hit $420.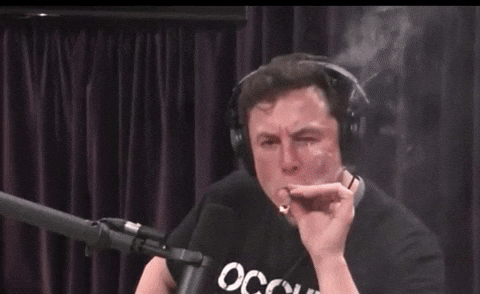 Tesla has not responded directly to Guardado's allegations; however, Musk told the Guardian Tesla's official drug policy states trace amount of THC are allowed in employees at work.
Musk told the Guardian Friday that Tesla's policy allows for trace amounts of THC in the body during work hours.
Now, check these out:
Billionaire Elon Musk Pledges To Fund Solutions To Provide Clean Water In Flint, Michigan, Will Work With Lil' Miss Flint
Azealia Banks Said Her Visit To Elon Musk's House Was Like A Real Life 'Get Out,' And We're Like, 'No No No No No No'
3 Black Women, Tired Of The Whitewashed Weed Industry, Created 'Cannaclusive' To Rep For People Of Color