If ever there was proof to the adage that success is the best revenge, Meghan Markle is it.
The mere mention of her name makes certain royals and gossip mongers "incandescent with rage." Her departure as a working member of the British Royal Family — alongside her husband, Prince Harry — ripped the Band-Aid off the festering wound of racism that only slightly bubbled below the surface of British high society. And at times, as she told Oprah, the horror of the non-stop attacks in the press made her want to end her life.
Despite what seemed like a concerted effort to push her down, Meghan Markle rose up. She moved to California, began getting deeply involved in businesses and charities, and it wasn't long before both she, and her husband, were thriving again. Every time the pair makes an announcement — such as when they revealed the first-ever photos of their new daughter, Lilibet Diana — they nearly break the Internet and become trending topics. And according to CheatSheet, she remains the most Googled member of the British Royal Family, beating out Queen Elizabeth, Prince Charles, and even the future King of England.
Talk about being blessed and highly favored!
Let's take a look at a few of the many business moves that have turned Meghan Markle into the Duchess of Success.
Yes, Queen!
Netflix Deal
The deal that started it all. As AfroTech previously reported, just six months after they stepped away from active royal duties, Meghan Markle and Prince Harry entered the world of Hollywood to secure a multi-year deal with streaming giant Netflix under their new production company.
Through the production company — which has yet to be named — the Duke and Duchess of Sussex will produce "documentaries, docuseries, feature films, scripted shows and children's programming," per a report from Deadline.
Proctor & Gamble Partnership
When Meghan Markle was 11-years-old, she saw a sexist Proctor & Gamble ad and decided to write a letter to the company asking them to change it.
They did…and she made Nick News for her efforts.
Many years later, the Archewell Foundation — launched by Meghan and Harry — announced they'd formed a multi-year partnership with the pharmaceutical giant. And — you guessed it — the focus was once again on gender equality.
"Building on Archewell Foundation's work with organizations such as Girls Inc. and National Women's Law Center, the partnership will elevate the voices of adolescent girls to ensure their point of view and lived experience is heard at the tables where decisions are made," said the online statement, per Fox Business. "Expanding on P&G's collaboration with Promundo, together we will underscore the importance of engaging men and boys in the drive for gender equity throughout society and encourage shared caregiving at home so everyone in the family can thrive."
Clevr Blends
In December 2020, AfroTech reported on Meghan Markle's debut entry into the world of venture capital with her investment in Clevr Blends.
Clevr Blends is a startup responsible for making instant oat-milk lattes. Led by co-founder and CEO Hannah Mendoza, in a statement of her investment with the brand, Markle makes it clear that she has a huge interest in supporting female-founded companies.
"This investment is in support of a passionate female entrepreneur who prioritizes building community alongside her business," Markle told Fortune. "I'm proud to invest in Hannah's commitment to sourcing ethical ingredients and creating a product that I personally love and [that] has a holistic approach to wellness. I believe in her, and I believe in her company."
Ethic
In October 2021, The Hollywood Reporter announced that Meghan Markle and Prince Harry had become "impact partners" for Ethic, a finance company that builds investment portfolios around social issues important to its users.
"They're [Meghan and Harry] deeply committed to helping address the defining issues of our time — such as climate, gender equity, health, racial justice, human rights and strengthening democracy — and understand that these issues are inherently interconnected," the company said in a blog post. "So much so, in fact, that they became investors in Ethic earlier this year and have investments managed by Ethic as well."
Spotify
According to Business Insider, one of the first deals that Meghan Markle and Prince Harry made after they stepped away from active royal duties was with Spotify. The couple made the investment through Archewell Audio, their "audio-first production company," and the goal was to "focus on podcasts that will 'build community through shared experience, narratives, and values.'" The podcasting deal, according to Forbes, is worth somewhere between $15 million and $18 million.
Best-Selling Book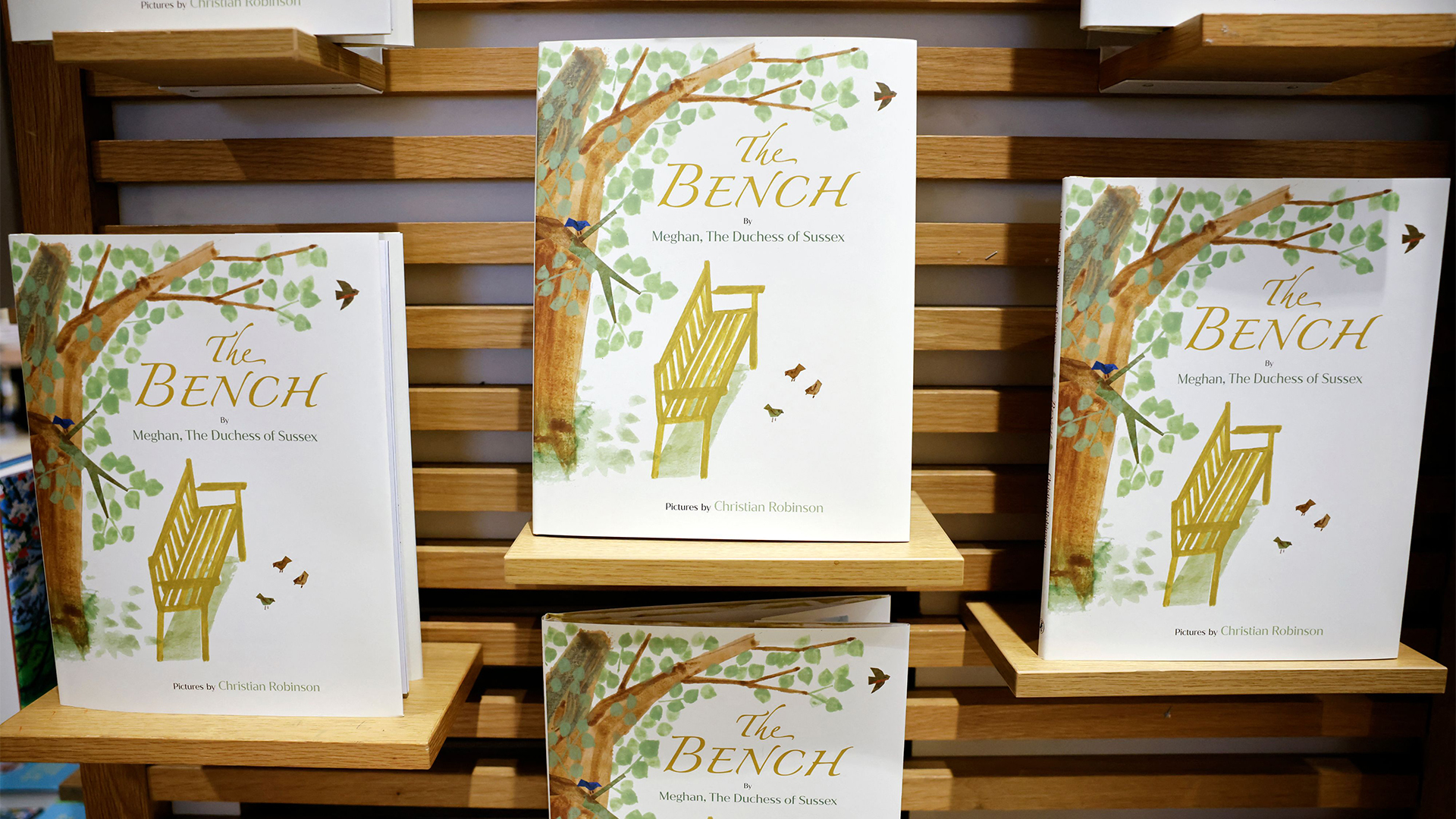 The Duchess of Sussex has even written a best-selling children's book called "The Bench," which she wrote in honor of her son, Archie, and his relationship with his father, Prince Harry.
"Evoking a deep sense of warmth, connection, and compassion, The Bench gives readers a window into shared and enduring moments between a diverse group of fathers and sons—moments of peace and reflection, trust and belief, discovery and learning, and lasting comfort," reads the book's description.