Who runs the world? Black women run the world.
In celebration of Women's History Month, we want to highlight Black women who have been able to break through glass ceilings and find success in financial mobility. These eight women created a seat at their own table becoming independent businesswomen. Get to know some of the richest Black women in the world below:
Media mogul and billionaire Oprah Winfrey built her wealth from the ground up. Her courageous strides in the television industry helped her create a successful media empire that has jumpstarted the careers of hundreds of actors, directors, and producers, according to Forbes. She earned the title as the first Black female billionaire and still reigns supreme as one of the richest Black women in the world.
Meet billionaire businesswoman and philanthropist, Folorunsho Alakija, overseer of several business ventures such as FAMFA Oil Limited where she serves as the Vice President, Dayspring Property Development Company Limited, and Digitalreality Print Ltd where she serves as the Vice Chairman. She's an acclaimed author and public speaker as well as a local and international award recipient.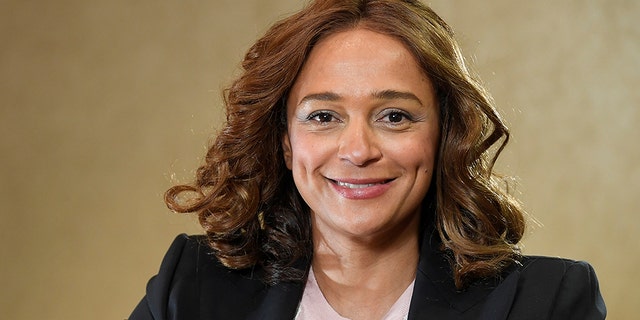 Isabel dos Santos, one of Africa's richest women, own stakes in numerous companies including Galp, a Portuguese oil and gas firm, and owns 42.5% Euro Bic bank. She's the eldest daughter of former Angolan president Jose Eduardo dos Santos, who ruled over the oil and diamond-rich nation for over 38 years before stepping down. Upon his retirement, Santos appointed Isabel the chairwoman of Angola's own oil company, Sonangol. According to her, she built her wealth on her own merit and mirrors the image of a hard-working businesswoman.
Entrepreneur and philanthropist Sheila C. Johnson is the co-founder of TV network Black Entertainment Network, the first cable TV franchise dedicated to African Americans. Johnson along with her then-husband sold BET in an all-stock deal to Viacom in 2001. While a large portion of her fortune comes from her share sales, she's used some of the money to explore other business ventures including a hotel management firm, stakes in three professional sports teams (the NBA Wizards, the NHL Capitals and the WNBA Mystics) and a private jet charter service.
In the last three years, Rihanna has built a multi-million dollar makeup and fashion empire that positioned her as the richest female musician in the world. She was first introduced to the world as a singing-sensation, but she rebranded herself as a businesswoman in 2017 when she launched her makeup brand, Fenty Beauty. Since then, she has ventured into the fashion industry continuing to build upon her $600 million fortune.
Known as a global icon — Beyoncé has become one of the highest-paid musicians in the world. She's solidified her status as a living legend and continues to raise the bar in her career. She rose to the top as a member of one of the biggest girl groups of all time, released six studio albums as a solo artist , appeared in major motion films, toured the world numerous times, headlined Coachella, released an Emmy-nominated Netflix documentary, launched successful clothing lines, and has a plethora of brand endorsements. The Queen Bee clocks her fortune in at $400 million.
Entrepreneur, businesswoman, author, and mentor Janice Bryant Howroyd is the first Black woman to run a $1 billion enterprise. She started her company Act 1 Group — an employment agency that provides consulting and business services — in 1978 working out of a small office in Beverly Hills. She founded the company with only $1,500. Fast forward to over four decades later, Act 1 Group is now one of the largest staffing firms in the world. Howroyd attributes her wealth to tapping into a $429 global staffing market.
Famed tennis player Serena Williams became a superstar early on in her career thanks to her athletic abilities, but more than that she's well-respected for her prowess as a businesswoman off the court as well. She made history in 2019 becoming the first athlete to make Forbes' list of richest self-made women in America. Combined with the money she makes from her sport, Williams' fortune also spreads out across her lucrative endorsements with Nike, luxury fashion and beauty collaborations along with a large portfolio of ad work.
Say "Hello" to Rosalind Brewer, the COO of coffeehouse chain Starbucks. She was appointed the role of group president and chief operating officer of the company back in 2017, making history as the first Black woman to hold the position. Brewer is the former CEO of Sam's Club, also the first Black woman in the powerful position, the second Black woman to join Amazon's board and current chairmen and trustee at her alma mater, Spelman College. Brewer has seen much upward success in her career and has built a respectable legacy in the process.