LeBron James and Nike continue to bridge the gap between technology and sports.
Continuing the sportswear brand's mission to inspire a lifetime of play, movement, and sports participation, LeBron James is headed to NIKELAND on Roblox "to co-create and imagine a new future of basketball together with its community."
Per news shared with AfroTech, through the gaming platform, Nike will create innovative ways that allow real-life training to unlock various virtual experiences, products, and rewards. Through the new NIKELAND blacktop court, LeBron will also coach players to reach their full potential through the explanation of a few basketball fundamentals within new mini-games.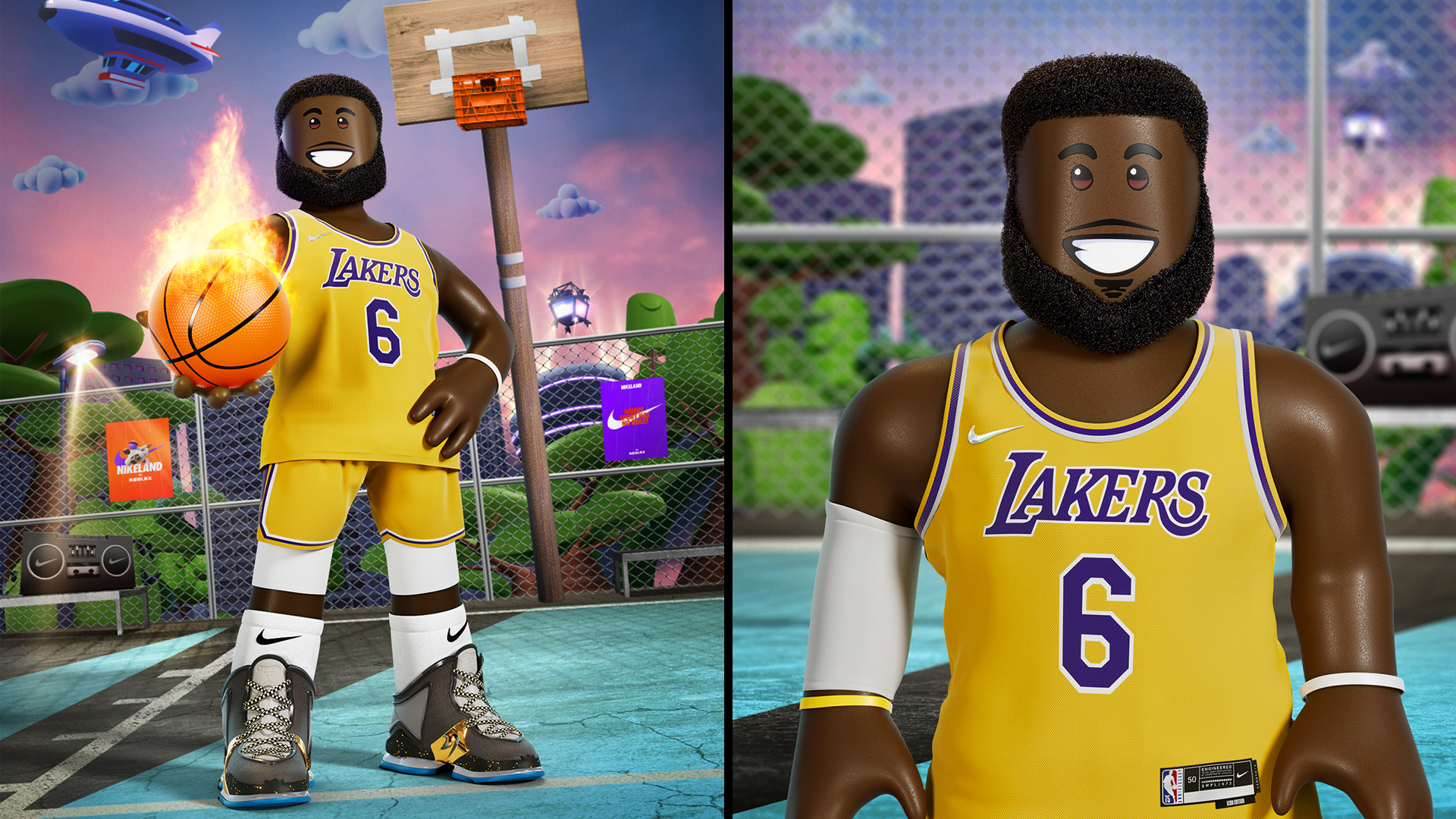 Upon completing the different challenges, NIKELAND participants will receive rewards for their play and physical movement, unlocking virtual products with Gold Medals. The new initiative will also include the launch of the first two new virtual Nike LeBron 19 styles, "The Chosen 1" and "Bron Bites," which will first premiere exclusively in the NIKELAND Showroom. 
The Chosen 1s highlights James' journey through basketball from his hometown of Akron, OH to Los Angeles, CA. The "play-away" upper uncovers graphics that stem from vital moments in his life. On the other hand, the Bron Bites will showcase illustrations of some of the NBA superstar's "favorite snacks that help fuel his nonstop play."
To commemorate the NIKELAND community on Roblox, a virtual Chosen 1s basketball arena will be displayed at the top of NIKELAND Lake. LeBron James will cheer gamers on from the sideline as they're on the basketball court attempting dunks and other various plays.
Players can join in on the NIKELAND on Roblox fun featuring LeBron James from now until Feb. 21.