One thing about Colin Kaepernick — you will never, ever forget him.
He could have gone down in history as one of the greatest NFL stars that Milwaukee, WI, ever produced. But the man born Colin Rand Kaepernick had a calling for something bigger than himself. As a result, he made history in yet another, more impactful, way.
And though he remains unsigned by an NFL team to this day, he remains unbothered. For him, it's about creating a larger conversation that will, hopefully, change the world for the better.
"I am not going to stand up to show pride in a flag for a country that oppresses black people and people of color," Colin Kaepernick said at the height of the "taking a knee" movement. "To me, this is bigger than football, and it would be selfish on my part to look the other way. There are bodies in the street and people getting paid leave and getting away with murder. This is not something that I am going to run by anybody. I am not looking for approval. I have to stand up for people that are oppressed. If they take football away, my endorsements from me, I know that I stood up for what is right."
And not only did he stand up for what was right, but amassed a $20 million net worth — according to Celebrity Net Worth — in so doing. Let's see how he did it.
Editorial note: The net worth listed in this piece is a speculative estimate drawn from a variety of online sources.
NFL Salary
Prior to being released from the NFL, Colin Kaepernick was brokering deals with the organization that was second-to-none. In 2011, he signed a four-year contract that was worth more than $5 million. He got a signing bonus of more than $2 million.
In 2014, he signed a six-year, $114 million contract. He also got a signing bonus of more than $12 million.
But in March 2017, he discovered that the 49ers were looking to let him go. So, he opted to take an opt-out in order to become a free agent. In total, he made more than $39 million when all was said and done from his contracts.
Nike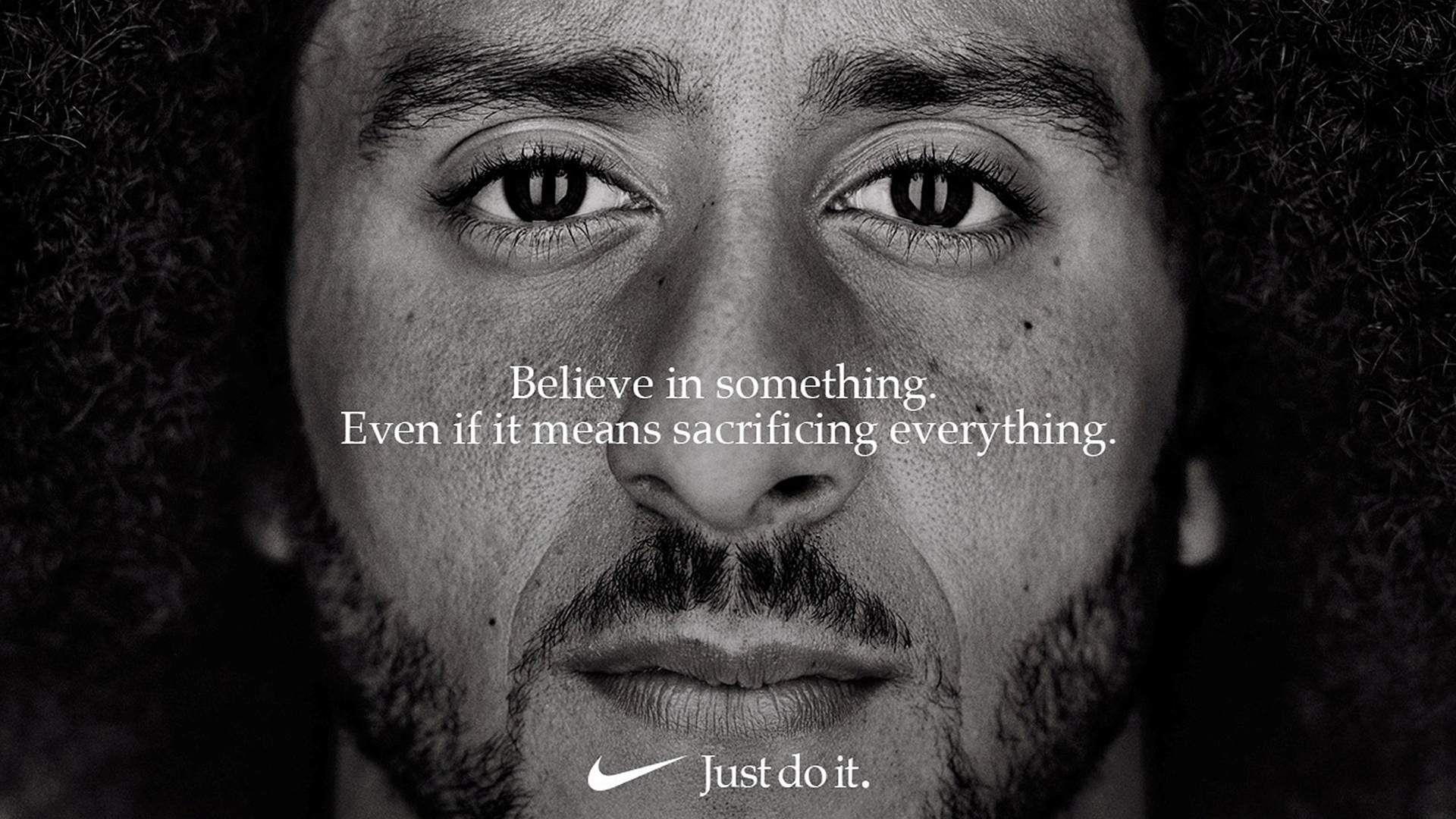 Before they decided to fully embrace him in 2018, Nike was considering dropping Colin Kaepernick. This decision to embrace him, according to The New Yorker, paid off for the shoe brand in the long run.
According to ABC News, sales of Nike "boomed" after Kaepernick's famous "believe in something, even if it means sacrificing everything" ad.
"Sales rose, however, with the company reporting a 10 percent jump in income to $847 million, driven primarily by strong revenue growth," reported the outlet.
It's no wonder, then, that he's reportedly receiving a contract that is "on par" with other NFL athletes.
Film & Television
On Oct. 29, 2021, Netflix premiered "Colin in Black & White," which was co-produced by Kaepernick and Ava DuVernay.
Activism
Colin Kaepernick is best known for his activism. Since 2016, he's been on the frontlines bringing attention to police brutality against Black men and women, specifically beginning with the shooting of the unarmed Philando Castile.
He donated $25,000 to the Mothers Against Police Brutality group in 2017, kicking off what would become his "Million Dollar Pledge" to help groups that focused on equal rights.
Together with his longtime girlfriend, Nessa, Kaepernick founded the Know Your Rights Camp, an organization that held free seminars to disadvantaged youths to teach them about self-empowerment, American history and legal rights. Kaepernick co-founded the camp in 2016.
In 2020, at the height of the COVID-19 pandemic, Kaepernick donated another $100,000 to a fund he launched to help those negatively affected by the pandemic.
Publishing
In 2019, Colin Kaepernick founded Kaepernick Publishing, which he said will be used to help lift diverse voices. He said he will eventually release his memoir on the imprint.
Real Estate
In 2017, Colin Kaepernick sold his Bay Area home in San Jose, CA, for just over $3 million. He initially listed the property for just over $2.8 million the previous December. Shortly before he sold his home in the Bay Area, he landed an NYC loft in the trendy Tribeca district, for which he paid just over $3 million.