What a time to be a creative.
Right now we're witnessing innovation in its purest form as we bridge the gap between social interaction and technology. We often used to make fun of technology for interfering with day-to-day social relations, but the world is relying on technology now more than ever.
People around the world are tapping into any and every digital platform to cultivate a strong sense of community. Even major platforms like Instagram are using this time to better equip users with tools to help people consume and promote content in a more efficient way, according to The Verge.
Just as these platforms are pivoting their content, so are Black creatives, who have proved to be quite the trendsetters and trailblazers during quarantine.
By providing tailored online experiences, Black creators are doing their part to keep people connected in our new virtual environment across various industries.
---
Music
The music and entertainment industries took a huge hit from the pandemic as all large social gatherings have been put on pause indefinitely.
To help fill the void for a portion of the industry that's often overlooked, DJ Cory Townes wanted to use his talents to create a platform for the DJ community to still thrive during this time.
FNCTN Worldwide, the brainchild of Townes, is a place that connects DJs and the public through live-streamed music sessions around the world.
"It tells the story of bringing a party from wherever you are to the world," shared Townes. "The ability to have a good time is not only something people want, but what they need right now."
FNCTN Worldwide features special guest DJs for each session. The idea lives through Twitch, a platform that also supports creatives and music enthusiasts.
Townes credits the viral [DJ] D-Nice moment for bringing attention to the DJ community.
"It showed how powerful someone can be in the true essence of playing music for people," Townes said.
Online publication The Demo Tape has been pouring out creative digital content as well in the form of feature articles, playlist battles, and most recently online music battles.
https://www.instagram.com/p/B-sLJLEpGdR/?utm_source=ig_web_copy_link
The platform has been hosting "Fight Nights," a music battle series, for Baltimore-based artists. The series strategically pairs rappers and singers to battle it out live on Instagram.
"I wanted to take advantage of the Instagram live battle trend that was going around, but make it beneficial for Baltimore artists," said editor-in-chief, Justice Gray.
"There's so much talent in Baltimore that needs to be recognized," added vice president and sports editor, Brandon Austin. "It was just something fun and different to do for the culture, especially in the tough times we dealing with right now."
Nadirah Simmons, founder of Hip-Hop publication The Gumbo, also wanted to make up for the lack of social interaction right now through music by hosting virtual Zoom parties.
For those who are quarantined alone or unable to see their families, Simmons wanted them to "have the space to see other people, let loose, and interact."
"Human interaction is so vital so any small amount that you can get is super important," said Simmons.
Recently, platforms like Instagram have become a hotspot for digital content.
"It's important for me to not oversaturate, not overdo it, and keep it as simple as possible," said Simmons.
For her platform, she's prioritizing "creating things that are accessible both virtually and physically."
Entertainment
People in the entertainment industry are also coming together to do as much as they can to lift people's spirits at home.
Actor, screenwriter, and producer, Julito McCullum — known for his role as Namond Brice on hit TV series "The Wire" — has been hosting Zoom watch parties for the HBO series during quarantine to bring fans and old cast-mates back together again.
https://www.instagram.com/p/B-pkwNzBA12/?utm_source=ig_web_copy_link
"It's important for us [creatives] to step up during this time," said McCullum. "People are going through such a tough time throughout this quarantine, I think it's only right that us as creatives and entertainers give back."
McCullum took a simple idea and made it a moment in time to bring people comfort.
"For me, I'm just doing my small part and giving people some joy even if it's only for 2 hours a day," McCullum said.
He also hosts nightly R&B sessions on Instagram Live to show off his DJ skills and spread more positivity to the public.
Wellness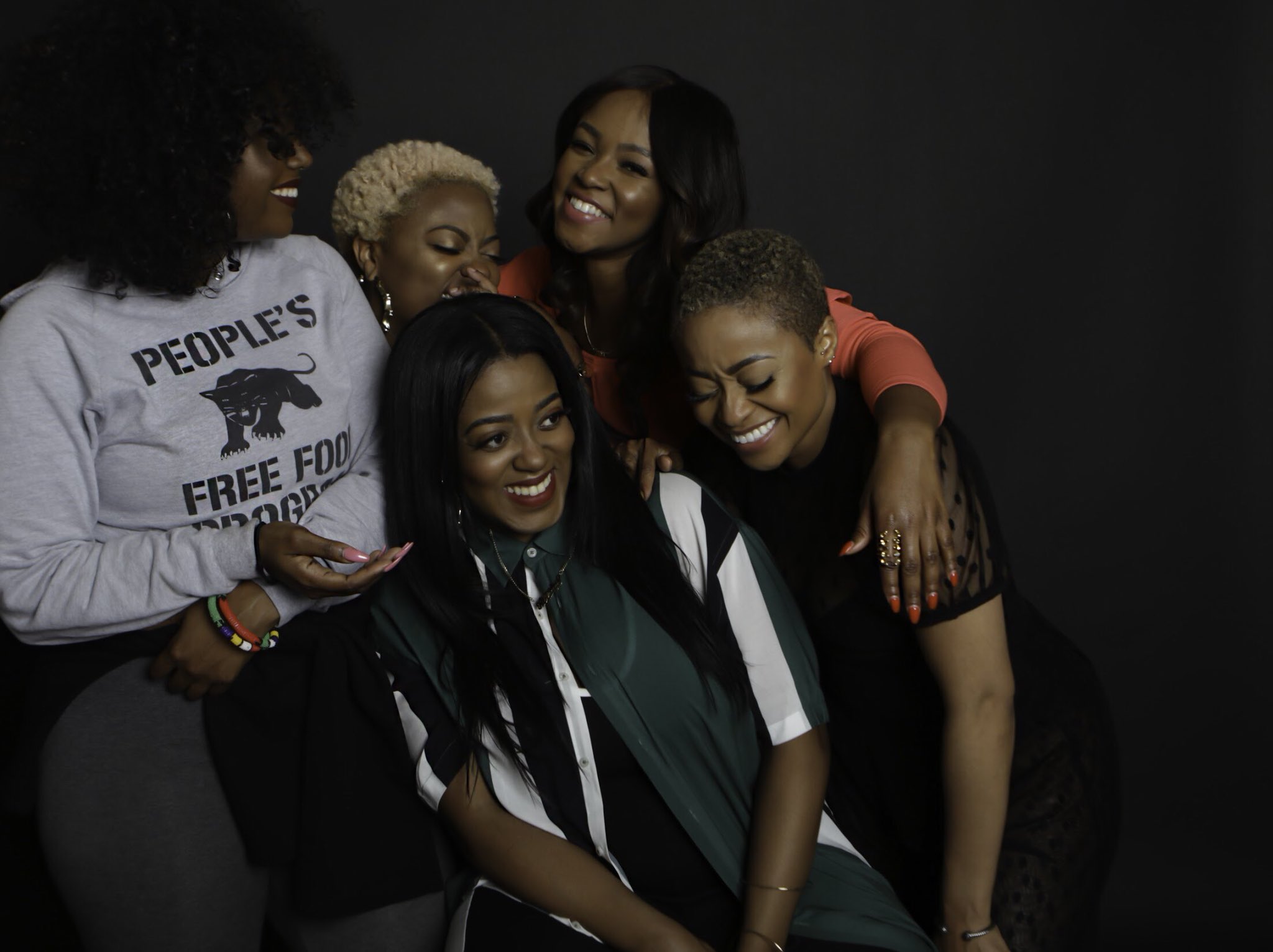 Black Girl Podcast is all about being "open, available and transparent" with their listeners, according to co-host Bexx Francois. Since the very beginning, they've been able to organically connect with their listeners and they're continuing to do so through their digital content.
"We wanted to keep continuity with our brand and what we believe in," said co-host Sapphira Em.
Since stay-at-home orders have been issued across the country, the Black Girl Podcast has turned to hosting live Instagram sessions focused on mental health, exercise, nutrition and other subjects.
Sapphira added that as a collective effort, each host selected a meaningful topic to produce live content that "we knew our followers would want to receive."
Media
Fatou B. Barry, founder of PR Girl Manifesto, recognized the need to still provide people with career advice during this time. Barry's platform is now tailored to include more interactive content in the form of live Instagram interviews and digital hangouts for PR and media professionals.
"It's a great time to cultivate your skillset and stay connected," said Barry. "I want to make sure our audience doesn't feel like 'Wow, I no longer have access to resources' because they can't physically be in these spaces or classes."
Her motivation behind this specialized content is to "remove the feeling of not having resources or feeling that COVID-19 has taken stuff away from you."
Black creatives have truly stepped up in a major way to support the public during this time. Those listed above are only a handful of many tapping into their skills to bring solace and relief as we all patiently wait to convene together again.