On March 9, 2022, Complex announced that the estate of Biggie Smalls — aka The Notorious B.I.G. — dropped its first-ever NFT collection featuring the late, great iconic rapper.
The proceeds from the sales of the NFTs will go to the Christopher Wallace Memorial Foundation, and the estate partnered with the omnipresent Web3 company OneOf to release the NFT collection. 
"We are excited about our partnership with OneOf and their expertise to memorialize my son Christopher with this first official NFT drop to give his fans an opportunity to participate in and honor their love of him and his music," said Voletta Wallace, the rapper's mother, in a statement to the outlet.
It seems fitting that Biggie Smalls — and his legacy — have moved into the 21st century. Though only 24-years-old at the time of his passing 25 years ago today, the Brooklyn native made music that was both timely and ahead of its time. There isn't a person who grew up during the height of 1990s "gangsta rap" glory that can't drop at least one Biggie verse that they like best of all ("Escargot, my car go, one sixty, swiftly (come on)/Wreck it, buy a new one/Your crew run-run-run, your crew run-run").
And this legacy — and impact — continues to be felt today.
According to Celebrity Net Worth, Biggie Smalls had an estate that was worth $10 million at the time of his passing in 1997 — but under the exacting control of Ms. Voletta Wallace, the executrix of the estate, the value has ballooned to a whopping $160 million as of 2021. And this has helped fulfill Biggie's promise of making sure his children had anything and everything they could have ever wanted.
Here's how his two wonderful adult children are honoring their father's impressive legacy.
Editorial note: The net worth listed in this piece is a speculative estimate drawn from a variety of online sources. This piece was also updated to reflect some new information released on March 9, 2022.
T'yanna Wallace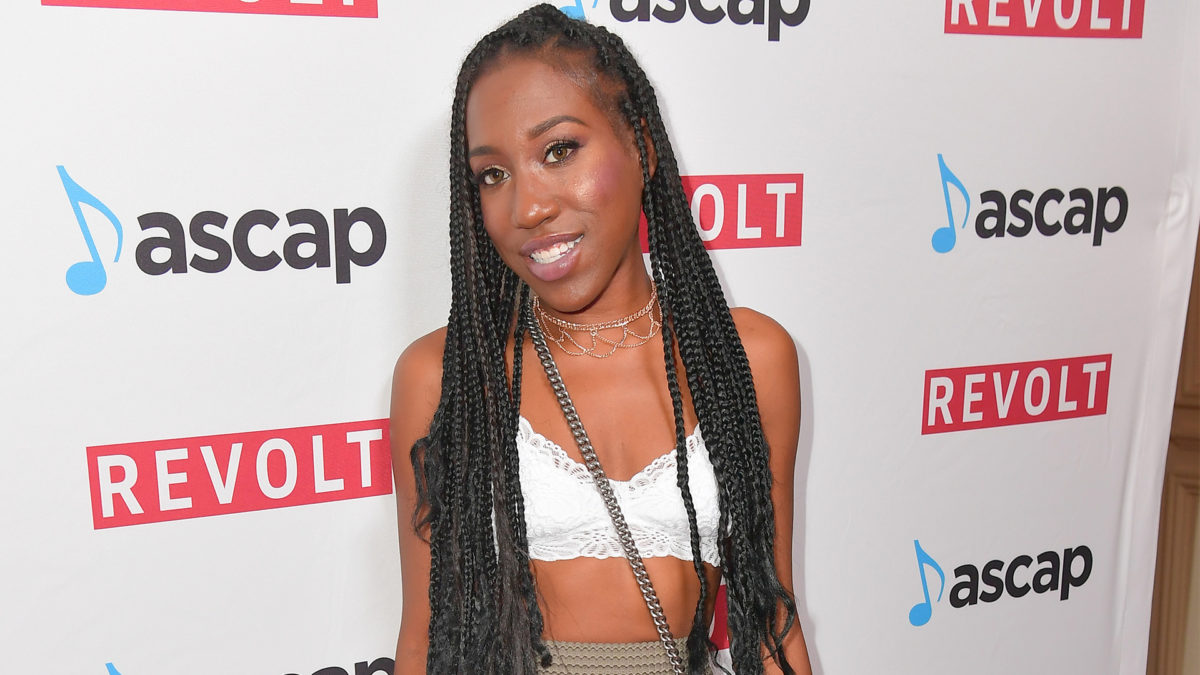 Born in 1993, T'yanna Wallace was referenced in one of her father's biggest hits, "Juicy" ("This album is dedicated to all the teachers that told me I'd never amount to nothin', to all the people that lived above the buildings that I was hustlin' in front of who called the police on me when I was just tryin' to make some money to feed my daughter").
In 2014, she told KABC-TV that though she inherited a lot of money from her father's estate, she doesn't rely on it to get her through life. Instead, she said, she chose to study business at Penn State and wanted to make her own way in the world.
Ultimately, she graduated from Penn State with a degree in business and opened up Notoriouss, a clothing store in Brooklyn not far from where her father grew up.
Christopher Wallace Jr. (aka CJ)
Christopher George Latore Wallace Jr. (aka "CJ") was born in 1996, less than one year before his father was killed. His mother is R&B superstar Faith Evans, who was Biggie's wife at the time of his passing.
CJ is an actor whose big break came in the film "Notorious," which was about his father's life. Per his IMDb page, he played a younger version of his father. In 2019, Entertainment Weekly revealed that CJ would be joining other celebrity scions — including Paris Jackson, daughter of the legendary Michael — in the reboot of the "Scream" franchise.
In 2022, CJ revealed to People that he's getting into the CBD space. The label, which is called Frank White (named after one of Biggie's aliases), sends its proceeds to the Think BIG initiative, which "advocates for equitable cannabis legalization, criminal justice reform and economic reinvestment into communities most harmed by the war on drugs," per People.