When it comes to the Queen of Soul, no one could ever depose Aretha Franklin.
Her contributions to the music industry — and, indeed, to pop culture — cannot be overstated. She stands as one of the best-selling musicians of all time, with 75 million albums sold to date and climbing. And according to Celebrity Net Worth, her likeness, music streams, and catalog have a total net worth of $80 million and climbing.
The death of Aretha Franklin left a hole in the world of pop culture that will never be filled. On Aug. 16, 2018, she passed away at the age of 76-years-old, having succumbed to her battle with pancreatic cancer.
Fortunately, however, her legacy lives on.
She has four sons — all of whom are in the entertainment industry, and who have very successful careers of their own. Throughout her life, Aretha Franklin encouraged her sons' careers — and even had them perform with her on more than one occasion. And now, her grandchildren are carrying on her legacy with music careers of their own, proving that talent certainly runs in the family.
Let's take a look at all the ways her very talented children are carrying on her musical legacy. 
Editorial note: The net worth listed in this piece is a speculative estimate drawn from a variety of online sources.
Clarence Franklin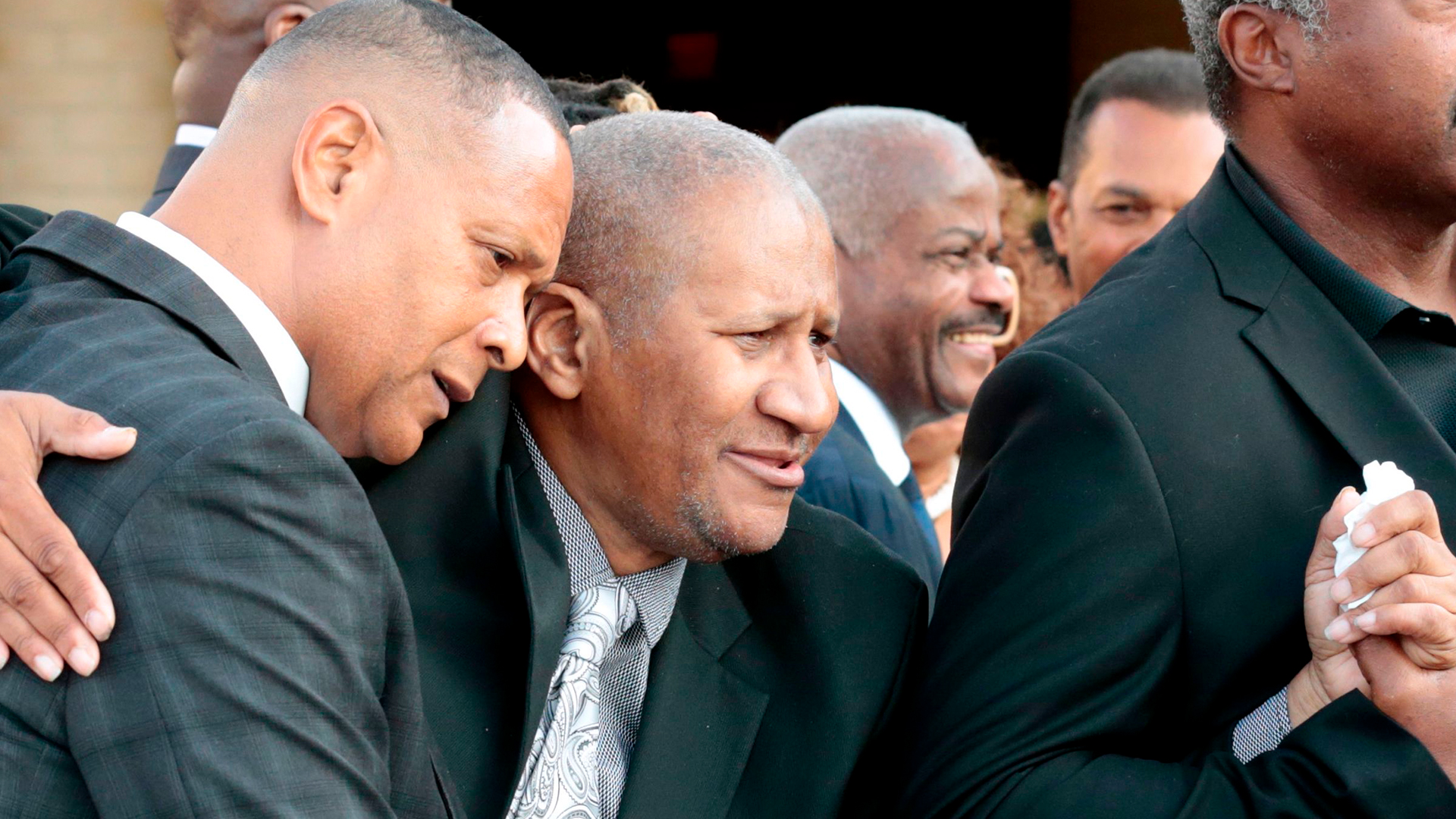 Born in 1955, when Aretha was just 12-years-old, Clarence Franklin was named after Aretha's father. Her biographer, David Ritz, revealed that Clarence has musical skills like his mother — and he even wrote some songs that his mother has subsequently recorded! Aretha, however, left behind a special provision in her will, as he has unspecified "special needs," according to Smooth Radio.
Edward Franklin
Born in 1957, Edward Franklin is named after his father, Edward Jordan. Like his mother, Edward Franklin is a Gospel singer, who has recorded some songs with his mother and even performed at her homegoing in 2018.
Ted White Jr. (aka Teddy Richards)
Born in 1964, Ted White Jr. is Aretha Franklin's third son, who goes by the professional name Teddy Richards. He has a very successful career outside of his mother's name, and he's performed with the likes of Seal and INXS. He also has released several successful solo albums, with the most popular one being "Gravity."
Kecalf Cunningham Franklin
Born in 1970, Kecalf Cunningham Franklin is a retired Christian rapper who has performed with his mother on several occasions. He even once performed at Radio City Music Hall!
Jordan, Victorie And Grace Franklin
Jordan, Victorie, and Grace Franklin are all Aretha Franklin's grandchildren. All three are from Aretha's youngest son, Kecalf Cunningham Franklin (whose father is Ken Cunningham, Aretha's former road manager).
At 26-years-old, Jordan Franklin is Aretha's oldest grandchild. He was very close to his grandmother, as evidenced in his Instagram post about her.
"Thank you for loving me, thank you for believing in me as much as you did, thank you for ALWAYS putting the family first and showing us the right way to handle success. I'm sad I'm losing my friend today.. but the imprint you left on this world can never be removed," he said.
Like his grandmother, Jordan Franklin started the gospel music scene and recorded Christian Hip-Hop.
View this post on Instagram
Victorie Franklin is the next grandchild of Aretha Franklin, and like her grandmother, she has an interest in singing. She performed a version of the popular Gospel song, "Take Me To Your King," at the 2014 BET Honors.
Like her grandmother and her sister, Grace Franklin is also an aspiring Gospel singer. She sang "Ain't No Way" at the premiere of "Respect," and she was introduced to the stage by none other than Jennifer Hudson.