Diversity in tech is a hot topic these days, but ain't nothing to it but to do it.
On Tuesday, Blavity, Inc. announced the official relaunch of the latest limb of our growing family tree: AfroTech.com is LIVE.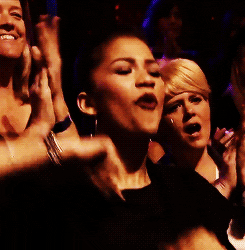 AfroTech will expand on the vision put forth by our eponymous conference, held each year in San Francisco and hailed as Silicon Valley's biggest black tech conference. (Do you have your tickets for this year? It's going down November 8-11!)
AfroTech.com will be a hub of innovation, entrepreneurship and Black Excellence by providing news stories on the latest developments in tech, profiles on the players in the industry you should know and resources on how you can help break barriers and be your own boss one day.
Talented journalist John Ketchum has stepped in as the first managing editor of AfroTech.com — and to quote Tiffany Haddish, "HE READY!"
"A lot of times, our stories fly under the radar and are missed by bigger news outlets," Ketchum wrote in his first letter to readers. "AfroTech will combat this by focusing on what new businesses are important to you, highlighting product launches, VC news and analysis on the rate of change in tech."
Ketchum wants to hear from everyone. After all, this is your baby, too.
"What do you think we should be covering in business and tech?" he asked. "What's important to you? What are you building? What projects are you working on? Do you know of something cool somebody else is working on? If so, what? Have ideas for stories we should pursue? Hate something we did? Let us know. AfroTech's community is what makes it great, so we want to work closely with you."
Also, we're hiring! Join the team and be part of the vision.
Liking this content? Check these out:
Blavity Inc. Has Raised $6.5 Million In Our First Official Round Of Funding. This Is What It Means For You.
The Journey To Building Blavity, Inc.